Hospitality for Heroes, a not-for-profit initiative that has provided over 100,000 meals for the NHS since the start of the pandemic, has launched a cookbook.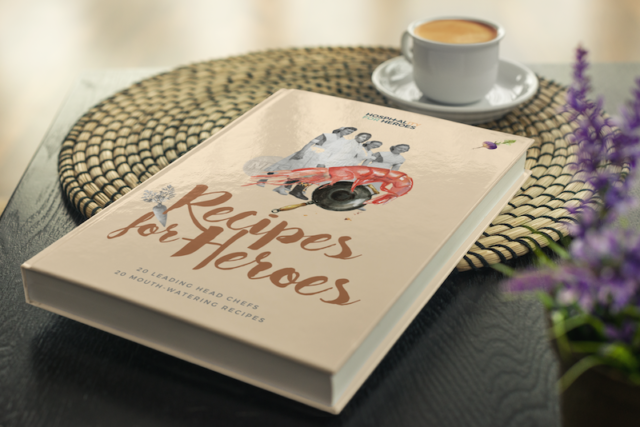 Called Recipes for Heroes, the book is available in both hardback and e-book form. Proceeds from sales of the book will help to fund Hospitality for Heroes to enable the initiative to continue providing meals for NHS workers this winter.
Launched in partnership with Project Screen by Prenetics, the book features an eclectic mix of recipes from some of the UK's top chefs.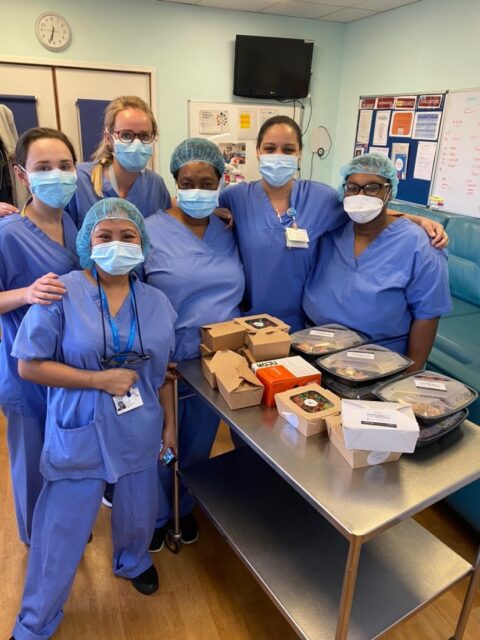 Among the chefs to feature in the book are: Adam Handling (Frog by Adam Handling), Harriet Mansell (Robin Wylde), Sally Abe (The Harwood Arms), Alex Dilling (formerly The Greenhouse), Eduardo Pellicano (Mãos), Anna Haugh (Myrtle), Jeremy Chan (Ikoyi) and Ed Baines (Randall & Aubin).
Dishes include a decadent devilled crab tartlet from Harwood Arms chef Sally Abe, luxurious tagliatelle with prawns from Mãos' Edoardo Pellicano, and a comforting Yum Kahi Dao recipe from AngloThai's John Chantarasak.
Anyone who donates £10 or more throughout January will receive a copy of the e-book, and those who donate over £35 will receive a limited edition hardback.
100% of all donations towards the book will go directy to Hospitality for Heroes. A donation of £20 is enough to provide a weeks' worth of healthy restaurant meals to a frontline worker.
Founded by Oli Coles and Amelia Wix in March 2020, Hospitality for Heroes set out to ensure NHS workers across London received an ongoing supply of free healthy meals throughout the pandemic.
Working with top London restaurants and chefs across London, who gave up their kitchens, teams and time to cook the food, over the past 10 months Hospitality for Heroes has distributed NHS meals to 16  hospitals as well as to AGE UK and NHS staff based at Pentonville Prison.
At its peak distribution exceeded 10,000 meals a week. With Covid spiking in London and hospitals under pressure, the need for help continues.