Former first lady, Michelle Obama, is to star in a new children's cookery show that will feature cameos from top chefs including Massimo Bottura and José Andres.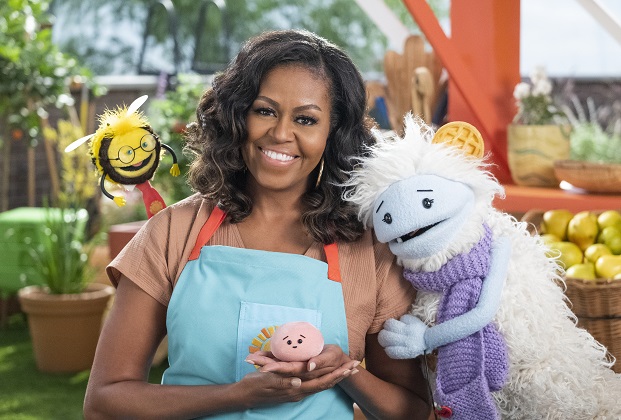 As reported by the Washington Post, Waffles + Mochi, produced by Obama, will debut on Netflix on 16 March. In the show Obama plays the proprietor of a 'whimsical supermarket' that employs puppets Waffles and Mochi, who are best friends and aspiring chefs.
Pale blue puppet Waffles has white fur and waffles for ears, while Mochi is small and round like the Japanese rice cake it's named after.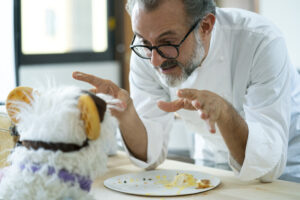 Netflix described the 10-episode series as "the culinary adventure of a lifetime" in which the characters hop aboard a flying shopping trolley to seek out ingredients from all over the world.
"Whether they're picking potatoes in the Andes of Peru, sampling spices in Italy, or making miso in Japan, these curious explorers uncover the wonder of food and discover every meal is a chance to make new friends," Netflix said.
Among the world renowned chefs due to make cameos in the show are Italian chef Massimo Bottura of Osteria Francescana in Modena – once voted the world's best restaurant, and food philanthropist José Andres of World Central Kitchen.
"I'm excited for families and children to join us on our adventures as we discover, cook, and eat delicious food from all over the world," Obama said in a tweet.
A host of stars, including singer Sia, rapper Common, and actors Jack Black, Gaten Matarazzo and Rashida Jones, will also appear in the series.