One lucky diner is counting his blessings after a fortune cookie he got with a takeout meal from a Chinese restaurant provided him with winning Powerball numbers.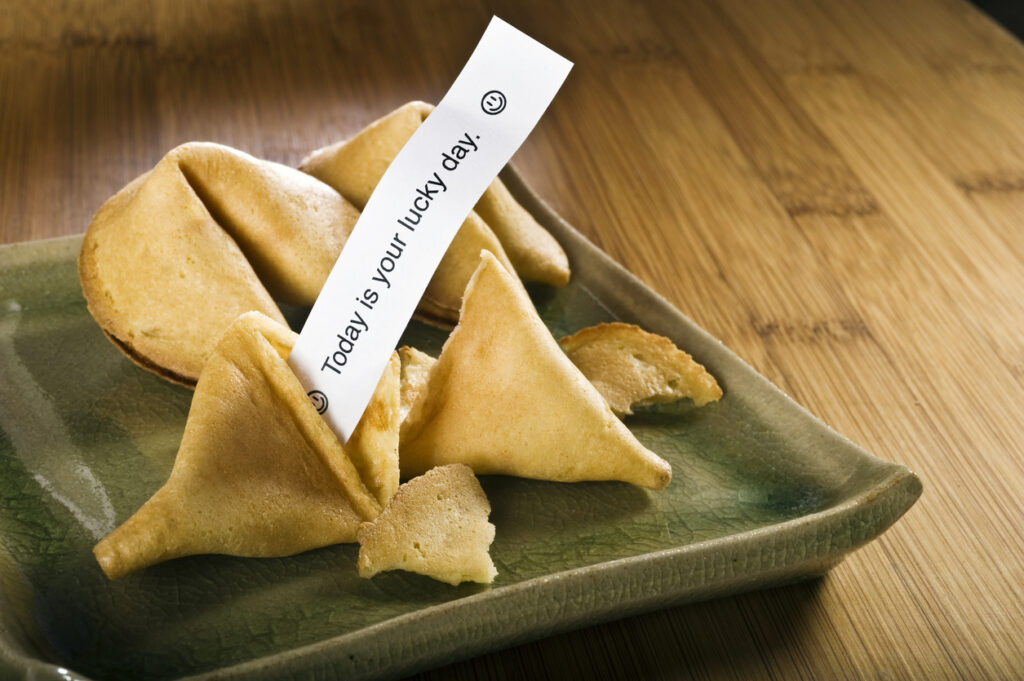 While you might be merely hoping for some general wisdom or humour from a fortune cookie, it turns out that more than one person has now made a literal fortune after following the morsel's advice as it pertains to lottery numbers.
Yes, it's been confirmed by officials that one North Carolina man won $500,000 on the Powerball lottery thanks to numbers he got from a fortune cookie.
While not an exact match, the cookie provided the man in question with four of the multistate lottery's white ball numbers, plus a "Power Play" upgrade that resulted in a 10-times multiplier. It was enough to leave the man with half-a-million dollars in winnings.
"This was a good investment," the lucky winner Ernesto Sorzano reportedly said. Whether he was referring to the $3 ticket he bought, the fried rice and shrimp he bought from the restaurant or the decision to follow the advice of the cookie in the first place was unclear.
Either way, Sorzano will walk away with $353,751 after taxes, money he plans to spend on a new home in his new hometown of Huntersville, North Carolina.
"I'm just super happy that my dreams came true," he said.
Back in 2019, another man won an astonishing $233 million from numbers his granddaughter got from a fortune cookie at a Vietnamese restaurant. "You play to win, but you don't ever expect to win," he said at the time.
Newly-minted lottery winners might like to peruse our article of 2015, when we wrote about how to drink like a billionaire. You can read more on that story here.