OBP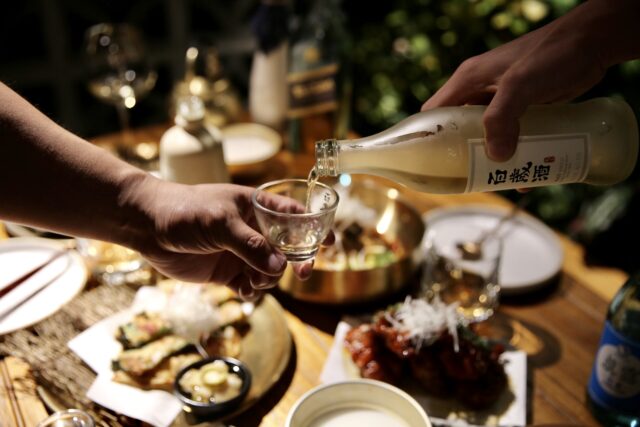 OBP, a Korean drinking and eating establishment, is now opened on Old Bailey Street. Showcasing inventive and traditional drinks and cuisine, the outlet brings the Korean sool-jip experience with sharing plates and Korean libations to the crowds of Hong Kong.
Beverage Director of Westside Hospitality Daniel Eun curates a range of exclusive cocktails and Korean alcohol. The light and elegant cocktails are designed to pair with the umami palette of OBP dishes. Inspired by his Korean heritage, Daniel created an assembly of 6 cocktails all comprised of Korean alcohol – soju, makgeolli (Korean rice wine) and baeksaeju. For example, Dokdo (Sour Apple) Gimlet, a Chungha (Korean sake) based drink, is aerated, tangy, and refreshing; Red Devil 02 is an ode to the 2002 World Cup South Korean National soccer team where the team historically played their way to the semi-finals. It features genever, a Dutch liquor, reminiscent of the Dutch coach of the soccer team.
OBP also exclusively hosts Damun Premium Makgeoli, a sweet and easy-to-drink rice wine that pairs well with the dynamic flavours of OBP's menu.
The edibles feature traditional options including Kimchi Pancake and Spicy Seafood Noodle. The establishment also serves re-interpreted dishes such as Salmon Lunch Box and a twist on Korean fried chicken, Boneless Fried Chicken.
Address: 3-5 Old Bailey Street, Central, Hong Kong