Planque, which bills itself as a 'wine drinkers' clubhouse', is due to open under a pair of railway arches in Haggerston, east London, when lockdown restrictions are lifted.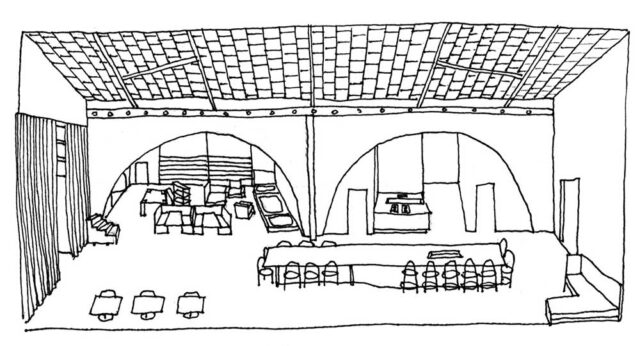 As reported by Hot Dinners, Planque will boast a wine bar, restaurant, members' club and store, and will focus on natural and minimum intervention wines.
Those who join the members' club will benefit from state-of-the-art cellar storage facilities, priority access to restaurant reservations and wine events, and access to the club lounge and private dining space.
Proving itself to be a fully hybrid operation, Planque will also feature a store selling food and kitchen equipment.
Looking after the food offering will be ex Chiltern Firehouse and P Franco chef, Seb Myers. The 40-cover restaurant will specialise in modern French cuisine. The venture is the brainchild of natural wine fanatic Jonathan Alphandery.
Planque's club manager is Sarah Papadimitriou formerly of The Laughing Heart in Hackney and Mãos in Shoreditch.