It's no secret that working in hospitality requires masterful interpersonal skills and no small amount of patience. As if to hammer home this maxim, bartenders are revealing the most bizarre things that have happened to them during a shift.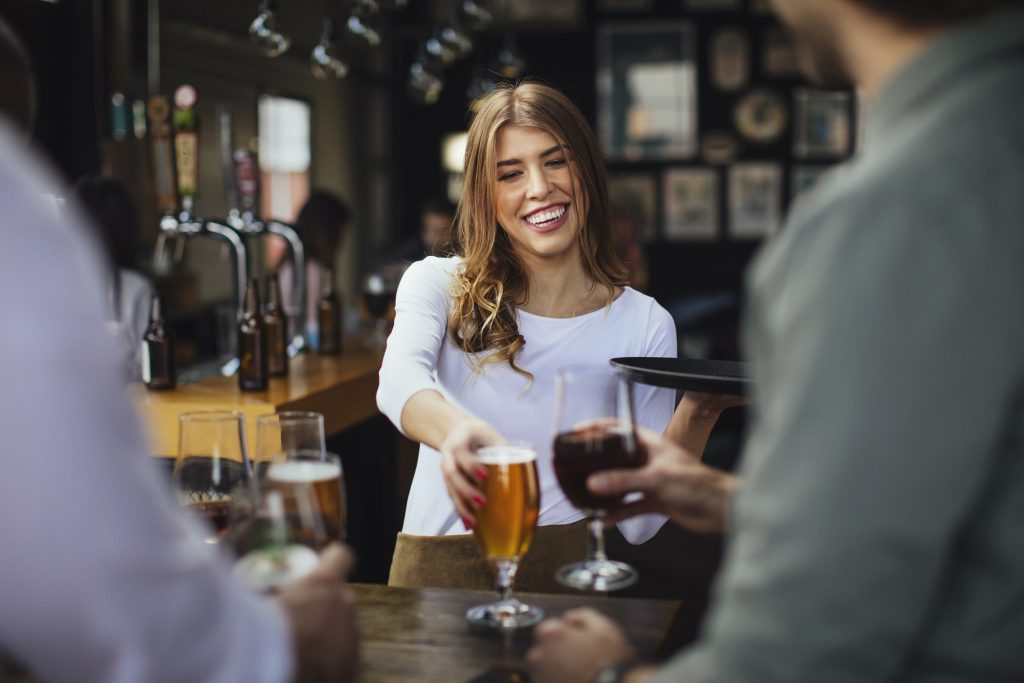 Yes, it's a job that will see you encounter all sorts of unusual scenarios, requiring you to think on your feet and stay alert. Just ask these bartenders, who revealed the strangest thing that had happened to them at work on a recent Reddit thread.
1. "Car plowed into the bar I was working in, coming all the way in, and flipping a pool table on its side. Pinned three off duty Applebee's waitresses against the bar. No one was hurt and the woman who was driving tried to order a drink."
2. "Lots of funny things at new year when everyone is in fancy dress, sad older guys who have drank so much they haven't noticed their wig has slipped. The weirdest is definitely having a mariachi band burst in through the door of the pub, play two songs and leave! Keep in mind this is the UK, it was a dark rainy mid week night. I don't know where they came from or where they went after but while they played they had the attention of everyone in the pub."
3. "Gordon Ramsay walked in, ordered a 1/2 sized margarita, and told me it was perfect after he finished it. he was a f***ing gentleman and even bowed and said thank you on the way out. I later learned they were filming an episode of Kitchen Nightmares around the corner and he knew the chef who owned the restaurant where I was bartending. He came in the next night too. I had a convo with f***ing Gordon Ramsay two days in a row."
4. "A lady came in and very casually asked for a pack of camel crush and a glass of milk. I asked her if she wanted ice in it as it was a hot Texas summer day. She said no then went out to the patio to smoke her cigs and drink her milk."
5. "Former bouncer here. This kid was dead set on getting into the club one night. Clearly underaged, I turned him away when his fake ID didn't work. An hour later, he walks up with a box of Christmas decorations, saying he was so sorry for being late with the decorations (it was August). I turned him away again. An hour or so later, a foot crashes through the ceiling. The kid climbed on to the roof looking for a way inside. My boss jabbed at him with a mop and he retreated. Kid ran off but he left a shoe behind."
6. "Bartending at a busy pub in London. There must have been thousands of people crammed into this place. This man gets to the bar and orders himself a pint. Then out of nowhere he pulls a live lobster from his jacket and asks if his mate could have a pint too."
7. "A guy who asked me to take something out of his ear. I immediately declined. I don't know what it was and I had no interest in finding out."
8. "I had a regular come up to me and ask if he could get two quarters up his nose if he could get a free drink. Well I said yes he stuck them up there but could not get them out. I had to get him a cab to the hospital and told him I owed him a drink. Next time he came in I yelled what's up 50 cent! And I had to tell everyone the story. Of course I gave him the free drink but the Knick [sic] name stuck for years!"
Are you a bartender? Do you have a story to rival these chaotic tales? Let us know!
Read More: Bartenders have been revealing the stereotypes they assign you based on your drinks order…