With pub and restaurant owners having to deal with outdoor heater theft and break-ins on top of pricey refits to make their al fresco dining areas Covid secure, Elizabeth Gregory investigates the true cost of reopening the hospitality industry.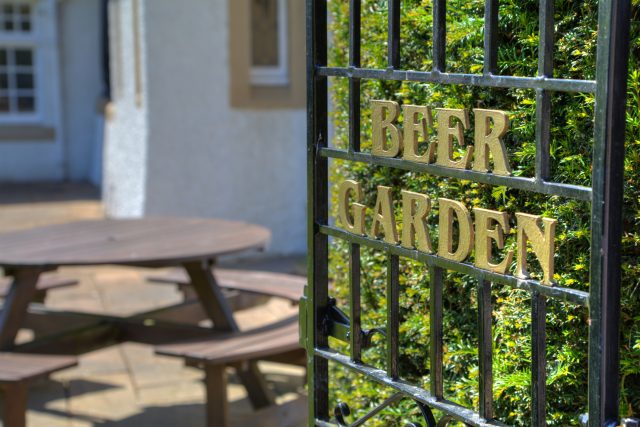 With so many hurdles for the hospitality industry to have to overcome, from facing heater thefts, to buying expensive outdoor seating and to hiring new staff when already burdened by loans and with the future so uncertain, reopening on 12 April has been no small feat.
April 12 will go down in the history books: After 14 long weeks under England's third lockdown, customers were permitted to return to restaurants, bars and pubs across the country. Although it was a Monday night, the on-trade was packed, while spring skies kept the rain at bay and people bemoaned their disorganised friends who had forgotten to book a table.
But it goes without saying that the last year has been a struggle for the hospitality industry. The British Beer and Pub Association (BBPA) revealed in March 2021 that 2.1 billion pints in beer sales had been lost over the past year, and the latest edition of Market Recovery Monitor from CGA and AlixPartners, showed that since December 2019 nearly 12,000 bars, pubs and restaurants have closed in Britain.
Despite a busy fortnight for those venues able to reopen, a recent CGA survey showed that only 40% of pubs were able to welcome back customers to their outdoor areas. In London over the past year restaurants that have closed for good include The Ledbury, Le Caprice and Tramshed.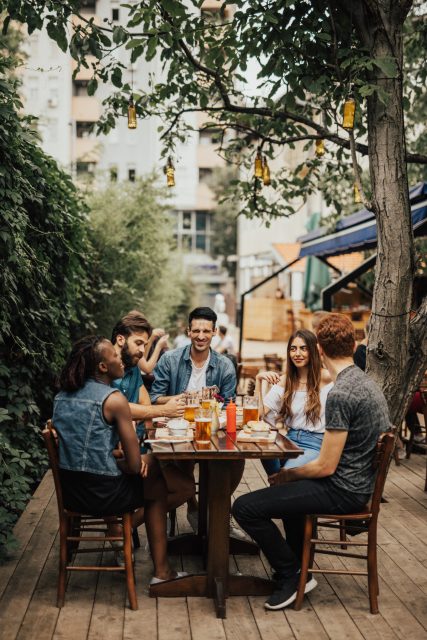 On the run up to the hospitality industry's big alfresco relaunch, stories came out about the true costs of this period: the furniture and equipment that have had to be bought in order to adapt gardens across the country, and the number of these items that have been stolen, for example.
The Crown Inn in Upton, Hampshire was one of these unfortunate venues. Preparing to launch on 23 April, the pub had imported some heaters from the Netherlands, but by 14 April they had been stolen. Front of house manager Clare Herkin said: "We were devastated to see that the fire had actually gone missing because we were so excited about using them."
The pub is a relatively new venture, having only opened in September 2019. Throughout lockdown The Crown Inn has been helping out as much as possible such as taking groceries to people stuck at home and has also been providing takeaways.
Unbeknownst to the pub, a crowdfunder was set up so that the heaters could be replaced and soon over £2,000 had been raised by the community. "We've been absolutely blown away," said Ms Herkins. The Crown Inn will be able to install new heaters before their launch.
In Sheffield the Kelham Wine Bar & Kitchen was also robbed twice in February this year – the first time the thieves caused around £8,000 worth of damage in breaking into the property, and two weeks later they stole three outdoor heaters.
Kelham Wine Bar & Kitchen manager Emily Stringer said: "It was heartbreaking for the owners because they put so much money into the business. It was just another kick in the teeth really after everything we'd been through, through lockdown." But Stringer said that the wine bar, which has a large outdoor area, has also seen a huge turnout since reopening. "We've had people coming back every single day," she said.
These cases seem to be part of a larger pattern. In November a pub in Wales had its seven foot tall heaters ripped from its walls, and in March db reported on the heater theft trend that has been taking place across the US as well as in the UK.
This comes at a time when the on-trade has had to spend millions on adapting gardens and outdoor areas to meet safety measures, which according to the BBPA comes to an average of £8,000 per site in the UK. Adaptations might include marquees, heaters and outdoor beer pumps.
In The Guardian, it was reported that garden furniture sales had lifted UK retail in February. The BBPA also revealed in April that pub operating businesses have invested more than £285 million to support publicans in the run up to the big reopening.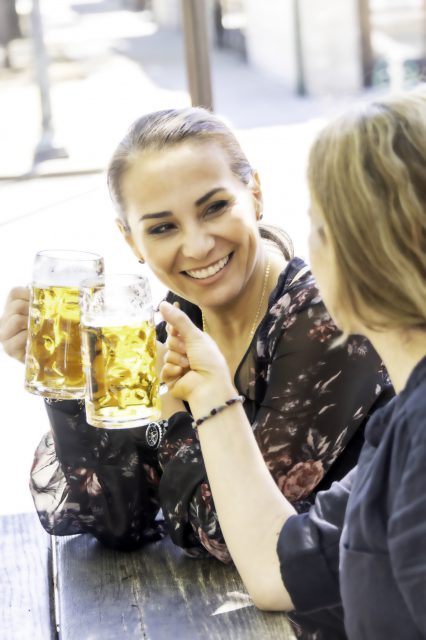 To help with the costs of reopening, some councils across England have been providing specific grants. In Bradford for example, the council is offering "advice and support" and is offering a £1,500 grant to cover some of the set-up costs. In Leicester, cafes and restaurants can apply for a £4,000 grant for outdoor furniture. According to Leicester Live, the grant scheme has already given out nearly £150,000 to 72 businesses.
Rachel Whipp, operations manager of The Bridgehouse Pub Company which runs nine pubs across the north of England, six of which reopened on 12 April, said that adapting the garden was an extra expense but that staffing was too. "The staffing levels are higher because it's taking more time to be going in and out of the building all the time. So it's more labour intense."
However, at this stage the investments look to be working. Whipp reported that some outdoor areas in the Bridgehouse pubs were completely booked up for weeks, with staff finding it hard to keep up with all the reservations.
She said: "The staff have got blisters, they're absolutely worn out. But because we wanted it, and we needed it, we're just working through it. At some point it might calm down, but we're not going to complain about it being too busy."
Increased staffing costs are another of the overlooked expenses of reopening. Because companies need to have more staff outside this means that fewer people are available to man the phones, and that staff will not be able to multitask as easily. This comes as some staff have changed careers over the last year, so new staff are having to be trained during a period when there is very little time for it.
This also follows a period of staffing instability. Much of the industry has been furloughed or placed on flexi-furlough with huge numbers of layoffs having taken place over the last year. According to a new ONS report, which was reported on by UK Hospitality, between March 2020 and March 2021 the total number of paid employees in hospitality fell by 355,000. The total figure of all redundancies across the country's payroll jobs is 813,000 meaning that the hospitality industry accounts for 43% of the national total job losses.
Oliver Patterson general manager of The Farrier, a new pub that opened on 15 April in Camden, said that the company has employed 16 new people for the launch. He said: "That's a worry there. I don't want to get into a position where we can't give people hours because we have to close again."
However, he is cautiously optimistic about the coming months saying that the opening was a "brilliant vibe" and that "it felt like we were welcoming people into our home." The pub has a 54 cover outdoor courtyard and so can adjust to restrictions as is necessary. "We're ready to adapt to any change as long as we get enough notice," Patterson said.
With so many hurdles for the hospitality industry to have to overcome, from facing heater thefts, to buying expensive outdoor seating and to hiring new staff when already burdened by loans and with the future so uncertain, reopening on 12 April has been no small feat.
Yet the on-trade across the country has met the challenge with gusto. Nearly all reports from the last fortnight have been positive ones of elated, if exhausted, staff, and happy, relieved customers.
Herkin said: "It's been so hard for so many businesses and unfortunately, I don't think that everyone will be lucky enough to come out on the other side of it. But everyone's been trying, everyone's been adapting and overcoming. So for that reason, I do think that we will get back on our feet.