After many people online shared videos of themselves sneaking extra booze into bars and pubs using hand sanitiser bottles, a debate has raged online. 
Our return to the great beer gardens and al fresco dining locales in England has been long-awaited and all the sweeter for that.
Yet some people, perhaps capitalising on our unusual situation or else taken aback by having to pay on-trade prices for their booze after months of shopping in supermarkets, are looking for new and inventive ways to sneak booze into venues.
Yes, TikTok users are sharing videos of themselves using empty hand sanitiser bottles to sneak more booze into bars and pubs – and it's sparked quite a debate.
Many commenters were enamoured with the idea. One wrote "Thats so smart [sic]", while a second added, "ok going to buy me some empty bottles".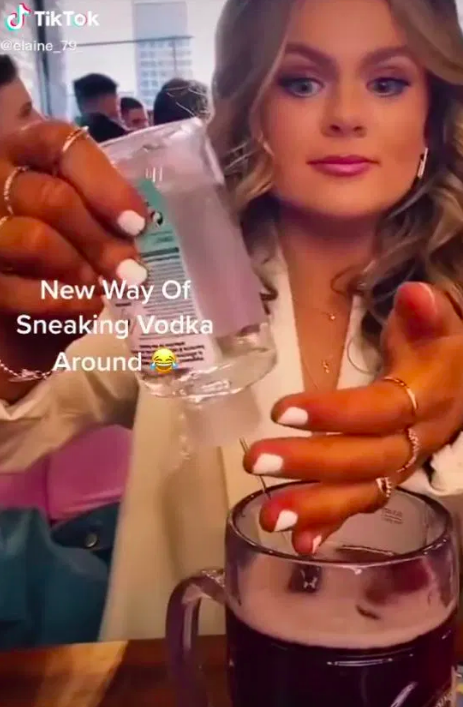 However, others – perhaps jokingly – pointed out the potential pitfalls of such a scheme.
"Next day you're putting lens water in your contact case and it's vodka", one commenter wrote, while another added, "All fun and games until you accidentally use the real one".
Many more TikTok users took to the comments to say that they would be bulk-purchasing empty hand sanitiser bottles.
Of course, this is when we must point out that sneaking booze into bars and pubs using sanitiser bottles could not only get you kicked out of a venue, but has the potential to be dangerous as well.
What's more, after a truly gruelling year, hospitality venues are relying on your honest patronage to survive. Be sure to tip if you can and support your local in the best way – without gaming the system using hand san bottles.