Hackney Wick venture After Bark offers plant-based 'puptails' for four-legged patrons.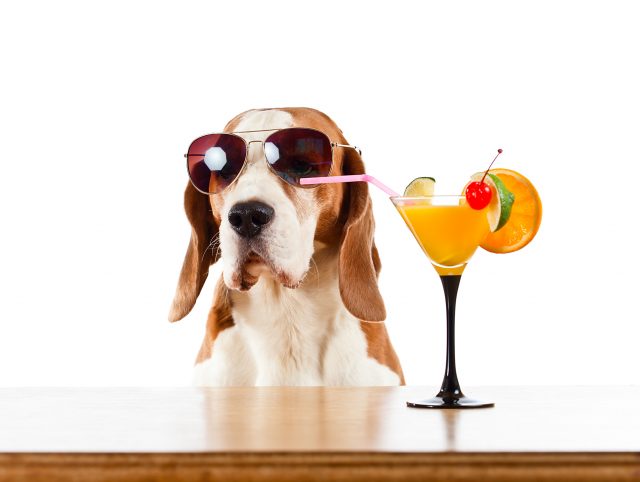 We've already had 'Babycinos'. Now, the canine contingent is being catered for with specially made, dog-friendly drinks. Visitors to the Barkney Wick dog and human community centre in Hackney can order up 'puptail' refreshments including a Bloodhound Mary, a Barkarita or a Howlapaw Sling, all made from raw carrot, apple or beet juices, to sip alongside their owners. Humans can sit back and enjoy the likes of an Old Daschund (a take on a classic Old Fashioned) or a Neboni (like the much-loved Italian aperitif), or choose from a selection of natural wines and beers.
Served at the After Bark cocktail bar inside the community centre, the mutt-friendly beverages are designed to reduce separation anxiety and help soften the blow of dog owners returning to the office after months spent at home with their pet during lockdown.
Jamie Swan, who opened the bar and café in June told Reuters: "The puptails basically consist of raw beet or raw carrot. We don't have any preservatives in anything. We also have Fish Island Iced Tea, which is just for dogs, and that's got things like dandelion and burdock in, which are good for the gut and for the overall health, as well as just a lot of fun."
Barkney Wick's daycare centre also offers full or half day care for furry ones, dog walking services, puppy training and other behavioural classes, alongside zero-waste 'Lick&Mix' treats for hounds and humans to share.
As for the bathroom facilities, we can only hope that pups have their own private thrones in which to whippet out…