If you truly want to drink like royalty this summer, then former chef to the monarch Darren McGrady is here to help, after he revealed the recipe for the Queen's favourite Pimm's.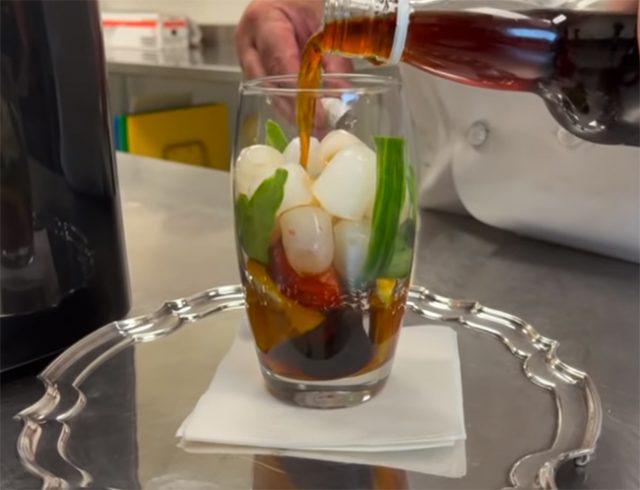 As we all know, Pimm's has been a summertime favourite in England since time immemorial – from afternoons spent watching the tennis at Wimbledon to lazy picnics in one of the capital's royal parks.
First bottled in 1823 by James Pimm, the gin-based liqueur is also reportedly a firm favourite of Her Royal Highness.
In a new YouTube video, former royal chef Darren McGrady said:
"We served Pimm's a lot at Buckingham Palace in the summer at garden parties and things, and it's no secret that the Queen is a lover of gin – and it's a gin-based drink. With a splash of lemonade in there, it's a super-refreshing drink."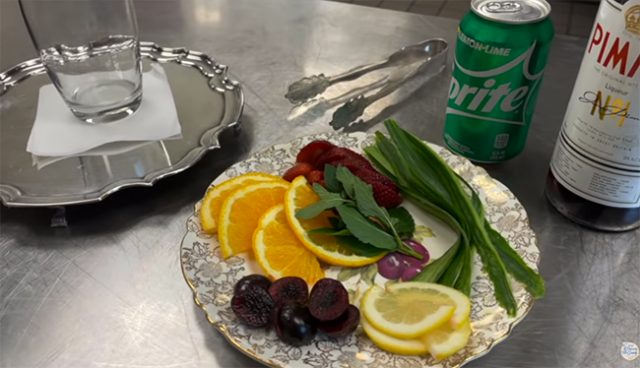 But it's the fruit additions and garnish that truly make the Queen's Pimm's a tipple fit for royalty.
"Forget just a slice of lemon – there are seven different things! It's almost a fruit salad. Sliced oranges, lemons, cherries (stones removed of course) strawberries, cucumber, mint and borage".
The video shows Darren create the royal Pimm's by first adding the fruit garnish to the glass, before pouring over Pimm's and lemonade to finish.
"That's one part Pimm's and two or three parts lemonade," he said. "Some members of the royal family measured it the other way round and I'm not saying who!"
While we try to figure out exactly who in the Royal Family is topping up a hearty glug of Pimm's with a small splash of lemonade, why not try out the Queen's favourite recipe next time you reach for a glass?
We previously revealed the news that the Queen had launched her own beer – you can read the full story here.