The New York-born Japanese-British chef on memories of his grandmother cooking spider crab in Okayama, making the worst omelette Albert Roux had ever tasted, and why Anthony Bourdain is his culinary hero.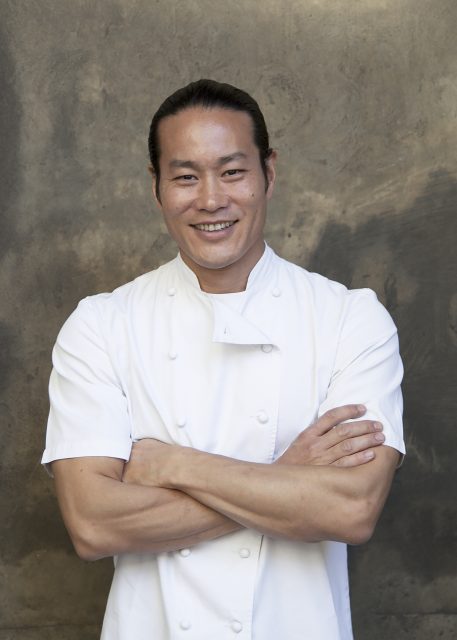 Describe your earliest food memory….
When I was six years old, while visiting my grandparents in Okayama in Japan, the local fishmonger used to bring his cart laden with fresh seafood to the neighbourhood. I knew he had arrived because I could hear his voice calling out his daily offering. I would rush out of the house and watch my grandmother pick out the best seafood for that evening's dinner. My favourite was the spider crab, which she would boil and serve with rice vinegar and soya sauce.
Did you always dream of becoming a chef or did you fall into it?
It was a bit of both. I've always loved eating and showed a keen interest in my mum's cooking, so my parents encouraged me to become a chef. But it was only after getting kicked out of catering college that I started to take it seriously.
What is it about the catering industry that has kept you hooked?
I don't think there is a specific character trait for people in our industry. For me, the reason this industry has kept me hooked has evolved during my career. When I started it was all about working in the best restaurants and gaining as much experience and knowledge as possible. Then, this changed to opening my own restaurant. Over the past few years my focus and motivation has been on creating a working environment where people feel valued and respected – a restaurant where the team are genuinely happy to work in.
Most recently, I opened Salisterra at The Upper House in Hong Kong. This was a project that I worked on throughout 2020, so it was all done virtually, which was a huge challenge. But with the help of the incredible team in Hong Kong we managed to open the restaurant in April this year. The constant progression and learning that keeps me interested in the industry.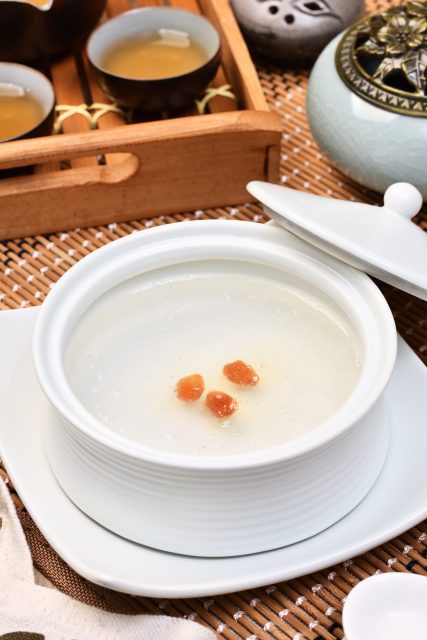 What is the dish that you have created that you're most proud?
My langoustine ravioli. It's not an original combination of flavours but it's the small touches that elevate this dish. We marinate the langoustines in Shio Koji (fermented rice) for 24 hours, mix them with scallop mousse then wrap them in pasta, laminated with dill, tarragon and parsley. The sauce is a langoustine bisque finished with fermented tomato juice. It's a bowl of umami flavours. The dish is already one of our most popular pasta dishes at Salisterra in Hong Kong.
What is your ultimate food and wine match?
A bottle of San Senorans Albariño from Rías Baixas paired with Carabineros prawns on the BBQ. The citrus aromas and high acidity of the wine complements the prawns perfectly. 
What is the most memorable meal you've ever had in your life?
Sa Foradada in Mallorca. It's a paella restaurant in Deia. What makes this place so memorable is the location as well as the incredible paella. The restaurant is perched on the side of a cliff overlooking a beautiful cove. The view is incredible! The only way to get to the restaurant is by boat or an hour walk down a steep cliff, but it's so worth it.
What's the weirdest thing you've eaten while on your travels?
Bird's nest soup. It's made from the saliva of swiftlets. It has a delicate fishy flavor and a slimy texture. And yes, it's as bad as it sounds!
Who is your culinary hero and why?
Anthony Bourdian. I love his No reservations TV series. He travels to various cities and counties to explore their culture and cuisine. He gives us an honest glimpse into the lives and thoughts of the people in these counties. I use it as a guide on where to eat.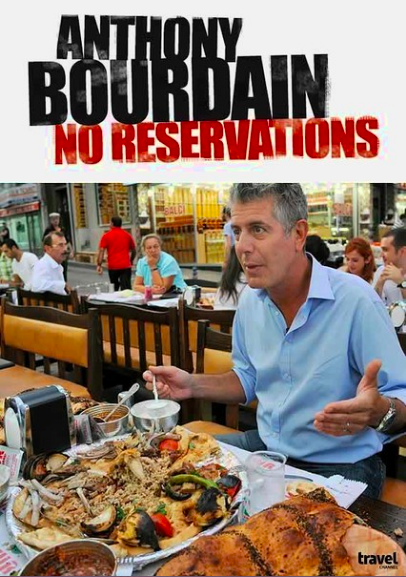 What's the biggest blunder you've made while on the job?
I once cooked an omelette for Albert Roux and he told me that it was the worst omelette that he had ever tasted, but he expressed himself in a more colourful way! On the plus side, he showed me how to make a proper omelette and I have never forgotten even though it was 30 years ago.
What is your favourite season for food?
Spring. For me, the first sign of spring is wild garlic, closely followed by morels and asparagus. The season is packed with produce that are only at their peak for a few weeks, which makes it even more exciting to get them on the menu!
What single ingredient do you rely on most in the kitchen?
Vinegar. We use eight different vinegars at The Ninth to pickle various vegetables, fruits and seafood. Also, a touch of vinegar in sauces, dressings, braises or vegetables will lift their flavours. At Salisterra we use various vinegars to pickle vegetables that feature on our vegetarian and vegan dishes.
What is the best bottle of wine you've ever drunk?
Tignanello 2008. My favourite wines are from Tuscany and I drank this bottle sitting in the beautiful gardens of Borgo Santo Pietro with my wife on our first day of holiday. It tastes of red fruits with spice and a hint of tabaco.
What is your guilty pleasure food?
Sweet and salty popcorn. The only reason I eat this is my wife keeps buying it. I come home from work and it's sitting there in cupboard – I can't help myself.
If you had to only eat one country's cuisine for the rest of your life, what would it be and why?
Japanese. It's the food that I grew up with and I crave the umami flavours.