The Bellboy Group has launched 'Bellboy Bar Berlin' as its first international outpost that showcases its experiential cocktail list.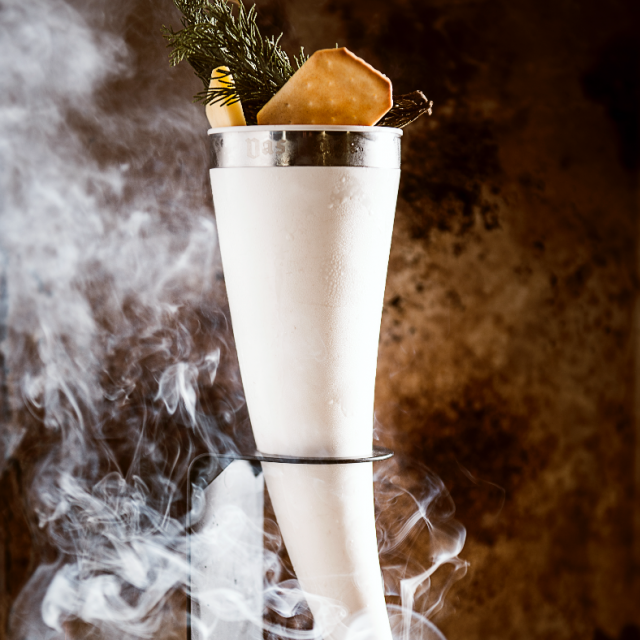 Bellboy Bar Berlin will offer an eccentric and opulently-dressed 200-seat space and bring an upscale, multi-sensory and experiential level of surrealism to the city's Mitte district.
Bellboy Group co-founder, Ariel Leizgold said: "We were keen to capitalise on the opportunity to introduce our exceptional cocktail concept combined with casual Tel Aviv style dining to this great European city. In addition, operating within a larger space has given us the scope to further elaborate our offering, making Bellboy Bar Berlin a cut above the original."
Guests are immersed in "a fantastical and surreal atmosphere, totally detached from the outside world" with each cocktail telling a story. For instance, the cocktail 'Viking Club' takes guests on a walk in the woods, presenting all that one might encounter. The drink mixes Bellboy's homemade akvavit with Amaretto, Rooibos caramel syrup, red berry purée, eucalyptus syrup, lime, birch soda garnished with a cracker to leave a breadcrumb trail for Hansel and Gretel.
In addition to Bellboy Bar Berlin, 2022 will see the launch of Bellboy Group's first hotel; a 40-room boutique property in a converted office building in the up-and-coming Levontin district of Tel Aviv.
Designed with a 'bar-first' approach, Bellboy will handle each space of the hotel in the same way it would treat one of its bars, with no element left untended. The hotel will feature a rooftop bar and pool, cocktail bar, casual dining area, spa and merchandise store.
Bellboy Bar Berlin is located on Mohrenstraße 30, 10117 Berlin and will be open every day of the week from 6pm.