Despite claiming to have found a "cunning little loophole" to avoid having to get planning permission, the veteran broadcaster has, at least for now, lost his battle with West Oxfordshire District Council (WODC).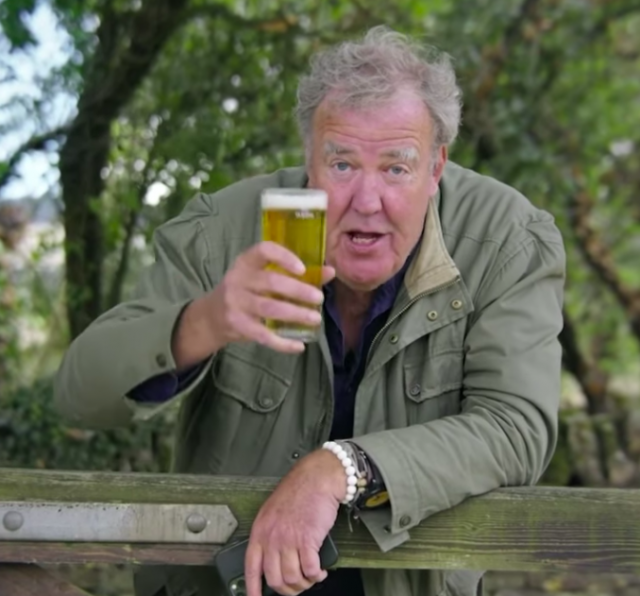 Clarkson was not deterred by failed planning applications for his restaurant on his Diddly Squat Farm, and went ahead repurposing an old barn used for sheep into a restaurant selling beef and only beef (reared on the farm) in July.
In August, WODC struck back and ordered the removal of tables, portaloos and landscaping materials from the site within six weeks, arguing of the eatery that: "[its] nature, scale [and] siting is unsustainable and incompatible with its countryside location within the Cotswold Area of Outstanding Natural Beauty".
A recent statement from WODC said: "Council officers have worked with the owner and planning agents of the business, over many months, to investigate breaches in planning control, advising on how the business can be operated in a lawful way and trying to reach a solution…The business continues to operate outside the planning permissions granted and advice has been ignored. The activity has also had a significant impact on the local community."
That "significant impact" has been traffic from visitors to Diddly Squat Farm, near the village of Chadlington, as thousands flock to buy merchandise and catch a glimpse of the former Top Gear presenter in the flesh.
Agents working on behalf of the farm have appealed the decision and criticised WODC's response as "excessive". Clarkson himself has been largely quiet on the matter. Whatever the outcome of this struggle, it will likely be one of the key narrative threads of the second series of Clarkson's Farm.
Even if the restaurant doesn't work out, the former Top Gear presenter still has a pub, though he claimed in September to be unaware of "the name or where it is".
This article was originally published by the drinks business and has been shared with permission.