Mr. Miyagi, a Japanese-fusion restaurant in Melbourne, Australia, hit the headlines for refusing to serve Hollywood heavyweight Russell Crowe and his girlfriend, actor Britney Theriot, after they turned up in tennis gear.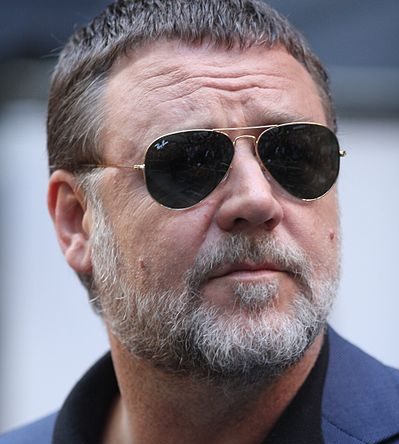 Though Crowe has taken on countless foes during his years on the silver screen, from Commodus in Gladiator to the French ship Acheron in Master and Commander, it appears that he has met his match with Mr. Miyagi.
Crowe and Theriot arrived at the restaurant having just played tennis on Friday, only for staff to turn them away. Proprietor Kristian Klein explained the situation to local publication Herald Sun: "We treat everyone the same. It doesn't matter who you are or if you are Russell Crowe. We've got a dress code that we push across every level…We're not trying to teach people how to dress. But I know personally if I'm in my thongs and my boardies, I'm not going to try and go to a nice restaurant, because I wouldn't be dressed appropriately."
Grant Vandenberg, Crowe's manager, told Daily Mail Australia that the American Gangster actor was wearing a "brand new Ralph Lauren polo".
To mark the incident, the restaurant has put up a small tongue-in-cheek plaque that reads: "Dress smart casual, unless you're Russell Crowe, then wear whatevs."
View this post on Instagram
An Instagram post from the venue's account addressed to Crowe shared an image of the sign and expressed a desire to bury the hatchet: "During your last visit it seems we got off on the wrong foot. After much reflection on what occurred, we have made a permanent change to our dress code. We would love to see you again in the future, you're always welcome at Mr. Miyagi."
Related news: Birkenstock-wearing chef sparks dress code debate
This article was originally published by the drinks business and has been shared with permission.