Industry charity The Drinks Trust has announced its aim to raise £230,000 by the end of the year through its Cost of Living Crisis Appeal.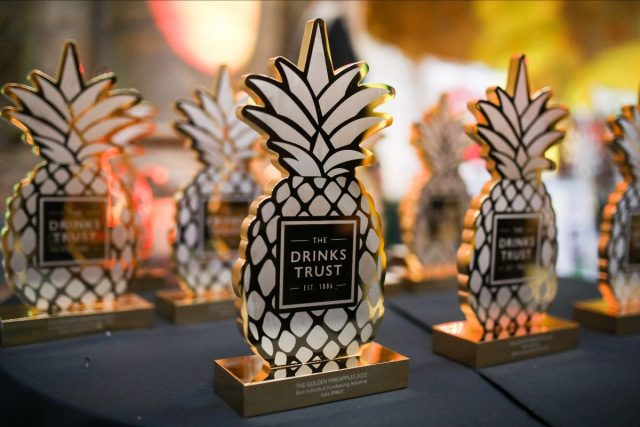 A statement from The Drinks Trust explained the urgency of the situation: "The average grant amount for financial support in January 2023 was double that in 2022, and applications volumes in the first quarter of this year have been higher than any other period since the founding of the charity in 1886. In addition, calls to the support line from people needing support with their well-being and mental health have increased threefold compared to the same period in 2022."
"As food inflation, increased rent and mortgages, bills, and travel costs profoundly impacted the financial well-being of our industry and hospitality community," the statement continued, "The Drinks Trust is reaching out to the drinks industry and asking for support for its biggest appeal to date."
The charity highlighted a number initiatives that it is using to raise funds in order to the reach the £230,000 target.
On Thursday 28 September, The Golden Pineapples, The Drinks Trust's annual awards for the UK drinks and hospitality industry, will be held at The Belgravia. Ticket costs have been lowered (£200 for one, £150 each for five or more, £125 each for 10 or more), but businesses have been invited to boost their contribution with an additional donation. To discover more, click here.
Coinciding with The Golden Pineapples, The Drinks Trust will be delivering an exclusive auction of 25 'one of one' bottles in association with Whisky.Auction. For those interested in donating a unique bottle for fundraising purposes, click here.
There is also the Harvest Tour, a three-day charity bike ride taking place in Southern England's wine country, through producers including Chapel Down, Gusborne and Bolney. The event, from Friday 29 September to Sunday 1 October, is being run in association with The Wine Trade Sports Club Foundation. The registration fee is £395, and each participant is encouraged to raise at least £1,000. To see how you can get involved, click here.
To discover more about the Cost of Living Crisis Appeal, and how else to donate, click here.
This article was originally published by the drinks business and has been shared with permission.