This week in restaurant news: French chef Cyril Lignac prepares to make his London debut, Scottish hospitality reports an 80% reduction in Christmas trading, and a Welsh restaurant stalwart closes its doors for good.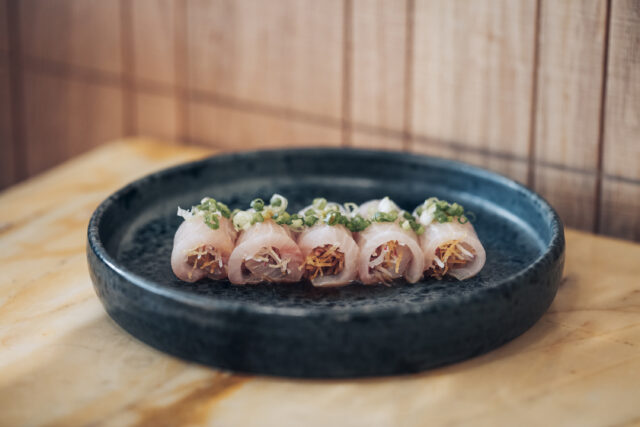 Scottish hospitality reports 80% reduction in December trading: An update from members of the Scottish Hospitality Group revealed that trading in December was down 80%. SHG said members lost an average of £12,000 worth of revenue per week. Stephen Montgomery, spokesperson for SHG, said: "Without Christmas, when we earn around 30% of our entire annual income, most hospitality businesses just aren't viable. We've had the worst December's trading in living memory and we're facing the worst start to a year ever. The continued furlough scheme is welcome but it's there to protect jobs rather than businesses, and we still have to pay all sorts of fixed costs. Even those businesses that survive will seriously struggle to recover this year. Not only is the support completely inadequate, in many cases what little is available hasn't appeared months after it was promised."
Star Pubs & Bars to offer 90% rent reduction during lockdown: Star Pubs & Bars, owned by Heineken UK, has invested over £4 million in January rent concessions as it continues its commitment to a 90% rent reduction in weeks hospitality is required to close. It brings the company's total investment in rent concessions to over £44 million.
Chef Cyril Lignac to make London debut: French chef and restaurateur Cyril Lignac is to make his debut in London this spring. Lignac hopes to open a version of his Paris restaurant Bar des Prés in Mayfair on the site of what was Indian Accent. The 100-cover site will be spread across two floors.
Former Michelin-starred Welsh restaurant with rooms to permanently close: Plas Bodegroes, just outside Pwllheli in Gwynedd, is to permanently close and revert to a private house, owners Chris and Gunna Chown have announced. Once the work is complete, the couple hope to let out the house. The Chowns opened Plas Bodegroes in 1986, later gaining and holding a Michelin star from 1991 to 1998, and again from 2001 to 2008. For a time it was the only Michelin-starred restaurant in Wales. The Chowns initially planned to retire in 2015, but after failing to find a buyer for the house, reopened the restaurant. "We would like to thank all of our staff, and guests from near and far who have enjoyed our hospitality over the years and made Plas Bodegroes such a unique experience," the statement on the website reads.
Manchester's only Michelin-starred eatery to pivot to selling burgers: Manchester's only Michelin-starred restaurant, Mana, is to start selling burgers to takeaway from its Ancoats restaurant, MEN reports. The burgers, which are available to pre-order, features cheese made from Cloudwater beer and beef from the Lake District. Tacos and fried chicken may also appear on the menu in due course.
Restaurant designer Martin Brudnizki launches online shop: Martin Brudnizki, responsible for the interiors of Sexy Fish and the Ivy, has launched a new online shop called And Objects with fellow designer Nicholas Jeanes, Hot Dinners reports. The site features a range of British-made furniture and other pieces designed by both men.