Tributes have been pouring in from the culinary world for chef and restaurateur Albert Roux, who helped introduce the UK to French fine dining, who has died aged 85.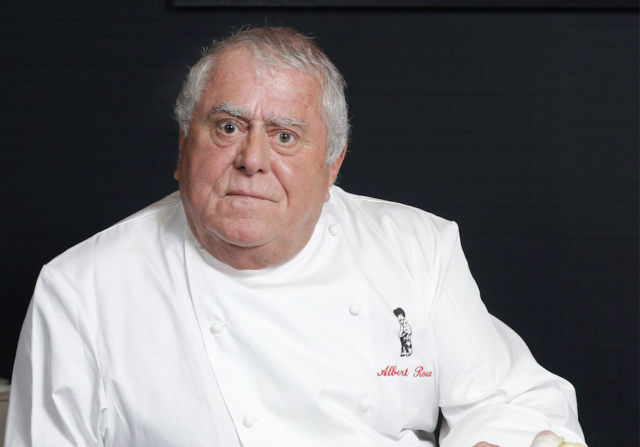 Roux, who had been unwell for a while, died on 4 January. He and his late brother Michel Roux made history when they opened French fine dining restaurant Le Gavroche in London in 1967, which kick started a culinary revolution.
Roux was born on the 8 October 1935 in Semur-en-Brionnais, Saône-et-Loire. After leaving school at 14, he trained as a chef. His godfather was working as a chef for the Duchess of Windsor, and arranged for Roux, aged 18, to be employed by Nancy Astor.
After a short period in the military, where on occasion he'd cook for the officers, Roux worked as a sous chef at the British Embassy in Paris before leaving again for the UK to work as a private chef for Peter Cazlet for over eight years.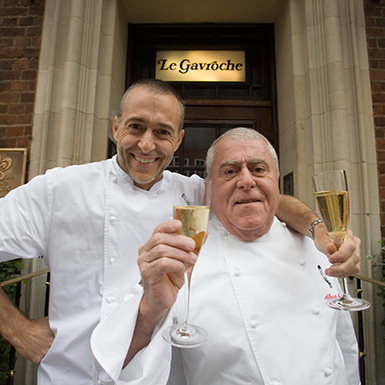 This led to the opening of Le Gavroche on Sloane Street, which went on to be the first restaurant in Britain to win a Michelin star, and latterly, three stars.
During his time at Le Gavroche Roux tutored and trained many well known chefs, including Pierre Koffman, Marco Pierre White and Gordon Ramsay.
Leading the tributes was Roux's son, Michel Roux Jr., who said of his father: "He was a mentor for so many people in the hospitality industry, and a real inspiration to budding chefs, including me."
Other chefs and food critics on social media have celebrated the life of Albert and his influence on their careers.
"So sad to hear about the passing of this legend, the man who installed gastronomy in Britain," Gordon Ramsay wrote on Instagram.
"Such a sad start to the year. Albert Roux was a true titan of the food scene in this country and inspired and trained some of the best names in the business.
"Today I will open a bottle of the finest red and raise a glass… in fact the bottle to you and your brother and say thank you for everything. My thoughts to all the Roux family and friends," James Martin wrote on Twitter.
Jay Rayner echoed these sentiments on the social media site: "Albert Roux was an extraordinary man who left a massive mark on the food story of his adopted country.
"The roll call of chefs who went through the kitchens of Le Gavroche is a significant slab of a part of modern UK restaurant culture," he said.
Albert won countless awards alongside his brother in their lifetime, including an OBE in 2002, a Lifetime Achievement Award at the Cateys in 2005, and Le Gavroche won Best Restaurant of the Year in 1988. The brothers were inducted into the British Travel & Hospitality Hall of Fame in 2016.