Essex-born Tom Scade first dirtied his chef whites at Langan's Coq d'Or in London as an apprentice chef before moving to The Ritz Hotel in London as a chef de partie, where he was tutored by executive Chef John Williams. In 2008, he left London to help launch The Bee in Surrey, moving to Cornwall a year later to work at The Mariners Rock. In 2016 he re-joined John Williams at The Ritz as sous chef, competing in Le Taittinger Prix Culinaire in 2017 and 2018, winning the UK finals both years. In June 2019 he became executive chef at The Vineyard at Stockcross in Berkshire, where he is responsible for all dining areas of the hotel, including room service and afternoon tea.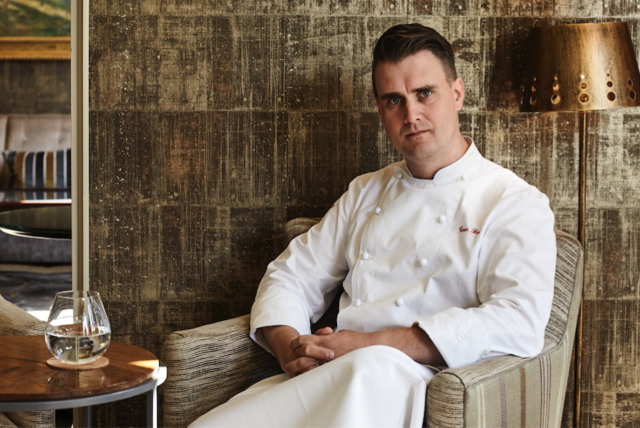 Describe your earliest food memory….
My mum was a good cook, and I have a vivid memory of making apple pies with her when I was about three years old.
Did you always dream of becoming a chef or did you fall into it?
At school, we had to do work experience, and I remember there was a big board of jobs to choose from. For some reason the card for Baumanns Brasserie jumped out at me. I didn't have much of an idea of what I wanted to do after school, so thought I would give it a go. After working in the kitchens for a couple of days I loved it and never looked back.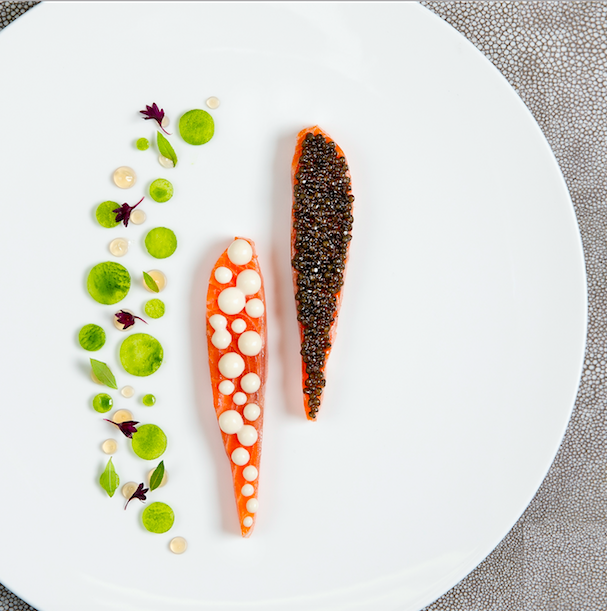 What is the dish that you have created that you're most proud of?
It sounds a bit corny, but it's always the next one I'm working on. Like all chefs, I'm always developing, questioning and improving my food repertoire. But if I were to look back at my dishes, I would say my Chalk Stream trout, Oscietra caviar, cucumber and horseradish dish, which has been on my menus for many years in various guises.
What is your ultimate food and wine match?
The ones that really surprise you that you would never have thought would work. Recently Romain Bourger, head sommelier at The Vineyard, paired a bottle of The Three Foxes Clairette Blanche with our Berkshire game pie, which was an inspired match.
 What is the most memorable meal you've ever had in your life?
There are so many, and they all have special memories, whether it be with friends or family. I've had some amazing meals in some great restaurants over the years but if I were to repeat one it would have to be sitting on the beach with friends and family in Cornwall, eating mussels that we'd just picked and drinking a bottle of Picpoul de Pinet.
What's the weirdest thing you've eaten while on your travels?
Fermented herring in Sweden; not something I'd rush to try again!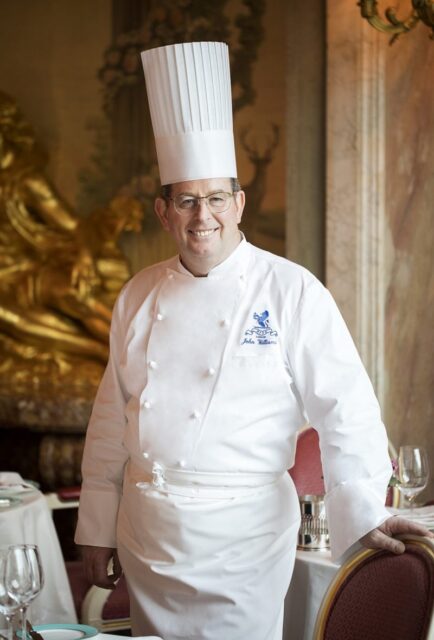 Who is your culinary hero / heroine and why?
John Williams, executive chef of The Ritz Restaurant. Working for him teaches you how to cook with a respect for tradition, and to never settle for anything other than the best. He also instils the self-discipline and drive that's needed to succeed in this industry. After just 10 minutes in his company talking about food, you can't help but be inspired.
What's the biggest blunder you've made while on the job?
As a young chef I was working a lunch service and hadn't checked my mise-en-place correctly – there was savoury custard on a dish and it wouldn't set as the eggs hadn't been added.
The guest who was kept waiting eventually got up, walked over to the manager of the hotel, who was eating in the restaurant at the time, and said: "I see you're enjoying your lunch. Could you tell me where mine is?" I was on the end of an almighty dressing down after that. I still cringe to this day thinking about it.
What is your favourite season for food?
Every season has its highlights, but for me you can't beat spring and the start of the asparagus season, Jersey Royals, peas and strawberries, just to name a few.
What single ingredient do you rely on most in the kitchen?
You wouldn't get very far without salt. I also use Espelette pepper quite a bit.
What is the best bottle of wine you've ever drunk?
In 2006, I reached the finals of Young Chef/Young Waiter of the Year competition, and we were taken to Louis Roederer where we were served a magnum of 1996 Cristal. Memorable wine has a lot to do with where you are and who you're with, and that particular feeling of trying the Champagne for the first time has stayed with me.
What is your guilty pleasure food and why?
Haribo – just because.
If you had to only eat one country's cuisine for the rest of your life, what would it be?
It would have to be Japanese. My wife and I spent our honeymoon there and travelled around the country. There was such a range of cuisines between the regions. I love the simplicity and respect for the ingredients that runs through all the preparations.