A landlady in the UK has created a miniature version of her own pub during lockdown "out of boredom" after her establishment was forced to close.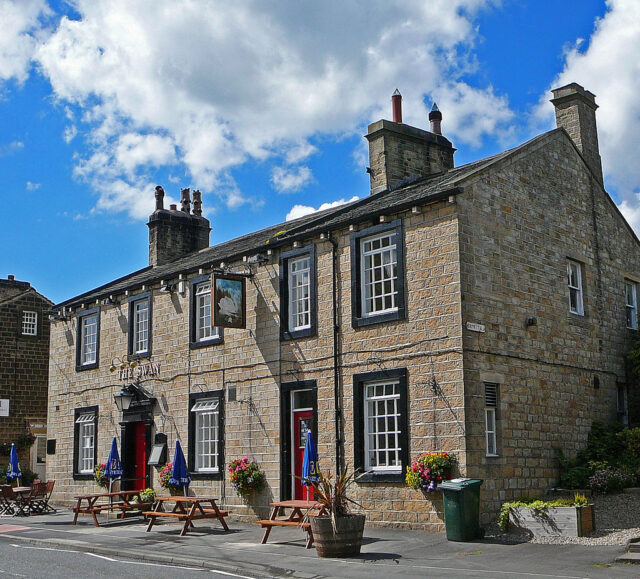 Addingham: Swan pub landlady creates lockdown replica https://t.co/Uv4xly6MIv

— BBC Yorkshire (@BBCLookNorth) March 8, 2021
We've all had to find novel ways of keeping ourselves entertained during the lockdown restrictions that have become part and parcel of our lives during the coronavirus pandemic. One pub landlady has found an excellent solution.
Amy Sayers, landlady of The Swan in Addingham, West Yorkshire, has put the rest of us procrastinators to shame with her remarkable 1:12 scale replica of her own establishment. The model was even decorated using the same paint as the real-life Swan pub.
"I needed something to do. We're used to working long hours, not sitting and watching TV, so the idea came into my head and it wouldn't go away," Sayers said, per the BBC.
"I already had the paint. I also took fabric from the underside of the bench seating from the real pub, an off-cut of the real bar floor, real dog biscuits – just to make it look like the actual pub."
The model, she explains, will feature in the establishment for guests to peruse at their leisure when it reopens fully for service.
"I thought some might think I was a little bit nuts, but people haven't seen the actual pub for a while so they're saying they love it. I think I'll be adding to it over the years." She continued.
The project turned into a family effort over time, with her husband helping to create the structure of the building and her children assisting with the decorating.
To see all the remarkable pictures, click here to visit the BBC website.
Read more: Wetherspoons, together with three more pub and bar groups, has joined the British Beer & Pub Association.
H/T: BBC