Building on the success of a similar event last year, Jacob Leadley, CEO of Hampshire winery Black Chalk, and industry body WineGB are to launch the Big English Wine Easter campaign.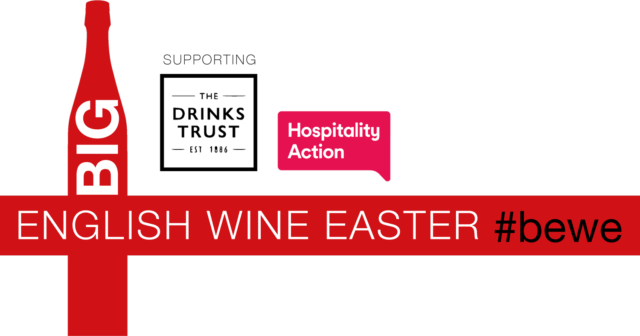 Following last year's Big English Wine Good Friday, a virtual event planned in just 12 days shortly after the nation was placed in lockdown, Leadley is expanding the scope of this year's project.
The focus will once again be placed on a social media takeover on 3 April between 7pm and 8pm, encouraging social media users to share a photo or a video of their bottle of English wine using the hashtags #bigenglishwineeaster and #BEWE.
However, this year the campaign will also feature a series of dedicated virtual events and projects starting on 22 March and culminating in the social media takeover on 3 April.
Producers taking part will be invited to contribute a percentage of sales taken over the Easter weekend to two industry charities: The Drinks Trust and Hospitality Action.
A charitable raffle will also be held, raising funds for both causes. A £10 donation results in an immediate entry into the draw to win a series of prizes, with more to be announced in the coming weeks.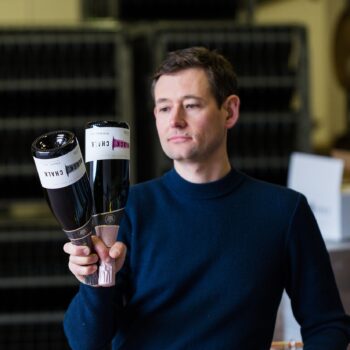 Leadley told WLC: "With lockdown 3.0 hitting us, and the impact that it has had on everybody, but on hospitality in particular, I felt we could do something beneficial, not just for English wine. The whole hospitality trade is intrinsically linked to English wine – and all wine – so it felt like a good match."
He said that there are now between 25 and 30 events planned during the campaign, including Instagram Live sessions with producers, retailer-led virtual tastings, an online quiz, themed articles and even a documentary.
"We want to create a buzz in the lead up to it: that's what it's all about," Leadley said. "It might not raise mega bucks, but it's about the feel-good aspect. Bringing people together when we all feel so apart, and showing support for a part of the industry that has been harder hit than ourselves."
Julia Trustram Eve, marketing manager of WineGB, added: "This is a fantastic initiative that brings together our wine community to not only celebrate our wonderful wines but also support those affected across both our own and associated industries, particularly those in the on-trade over the last year. We hope as many vineyards as possible will join this celebration on social media and encourage their customers, supporters and followers to do the same."
Among those already signed up are Roger Jones of the newly-rebranded gourmet takeaway service The Harrow at Little Bedwyn. Jones will create a special takeaway menu featuring English produce and wines for the Easter weekend. John Mobbs, owner of platform Great British Wine, is also set to host a tasting for 40 consumers, with profits donated to charity.
The event coincides with an exciting time in the Black Chalk winemaking journey. Having previously sourced grapes from around Hampshire, Leadley leased his first vines last year and also completed the build of a brand new winery, bringing everything in-house.
Black Chalk is set to release its first still wines – a rosé and Chardonnay – this year. It is also extending is sparkling wine range with a trio of new expressions including a blanc de noirs, created by assistant winemaker Zoë Driver, a blanc de blancs and a single vineyard fizz.
How to get involved in the Big English Wine Easter event
Producers, retailers, suppliers etc wishing to participate should contact: jacob@blackchalkwine.co.uk.
To take part, simply buy a bottle of English wine (or two!) from your favourite English wine producer or from one you haven't tried before. Share the images / videos on social media between 7pm and 8pm on 3 April using the hashtags below.
Social media: #BigEnglishWineEaster and #BEWE
To enter the fundraising raffle, please click here.
Extra information at winegb.co.uk and greatbritishwine.com/bewe/