Gordon Ramsay is stepping into the wine industry with his own brand of California wines, with bottles to be sold in his restaurants and online.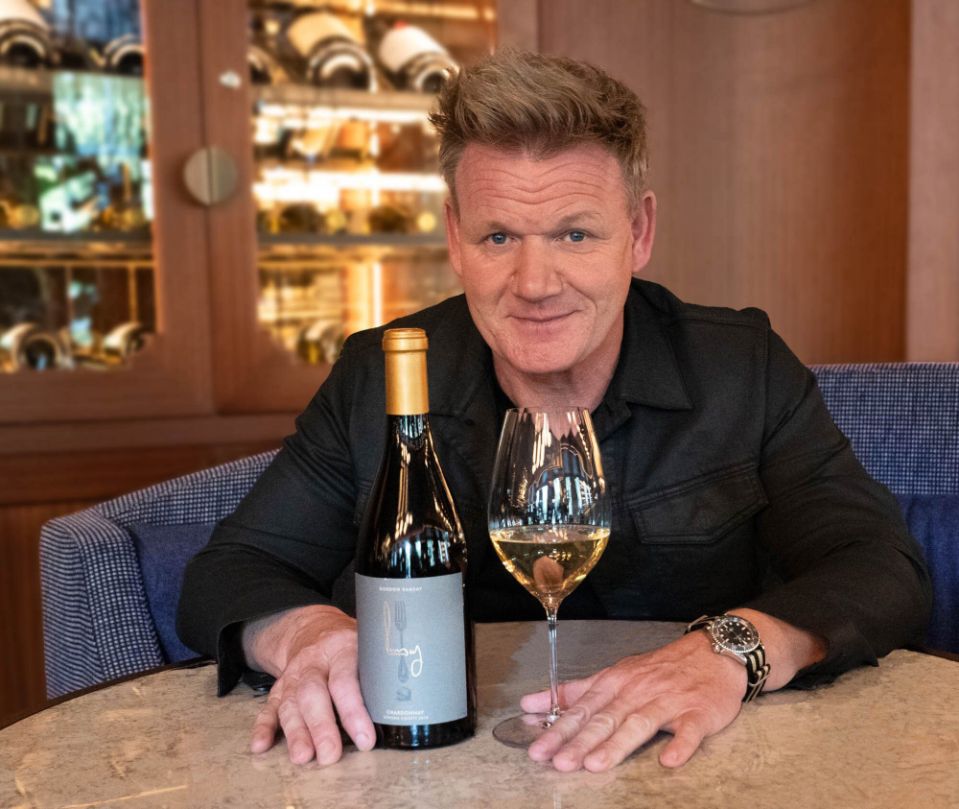 Though Gordon Ramsay is probably most familiar to you either through his restaurant business or his massive back catalogue of television programmes, the Michelin-starred chef has announced a selection Gordon Ramsay Signature Wines.
The wines are made by the eponymous Ramsay alongside winemaker and Master Sommelier Chris Miller at Seabold Cellars in Monterey, California.
Yesterday, an online store named GordonRamsay.wine was launched with eight offerings including: A 2019 Sauvignon Blanc, A 2019 Rosé, a 2018 Chardonnay and a 2018 Pinot Noir all from Monterey, California and priced between $20-$35.
The store also offers a 2018 Chardonnay Reserve from Sonoma County at $45, and three 2018 Cabernet Sauvignons – from California at $28, from Santa Cruz Mountains at $45, and a Reserve from Napa at $60.
Per Food and Wine, just a few hundred case of each bottling are being made.
A statement from Gordon Ramsay on the wine store site reads:
"Wine has always fascinated me – a complex marriage of tradition, art, science, land, and people, all captured together in a glass. My time in California has convinced me that Californian wines stand with the best in the world. Passionate winemakers in California's cooler climate regions are producing delicious, balanced wines that complement our cuisine. I am delighted to release these Gordon Ramsay Californian wines designed to be enjoyed with food and delicious if drunk on their own". 
Drinkers can also sign up to the Gordon Ramsay Wine Club via the website, which offers up to 20% savings on all wine, specialised recipes and pairings and other perks.
What's more, the website provides at least three complementary recipes for each bottle of wine being sold, a nice touch for those who love to pair their wine with food.
In December, we brought you news of Ramsay's new hard seltzer brand. You can read on that here.