A video has been created to raise awareness and support for those working in the hospitality sector as the UK approaches one year since the Covid-19 lockdowns began.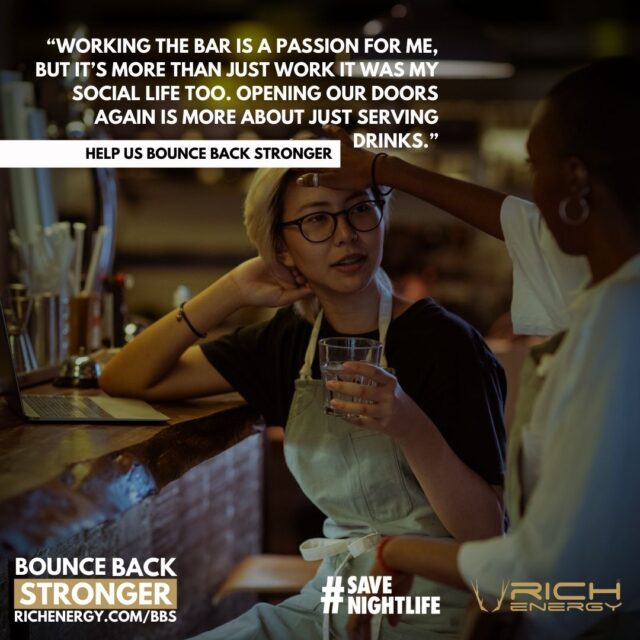 Produced by the Night Time Industries Association (NTIA) in conjunction with Rich Energy, the short video – which can be watched below – covers the different business types in the hospitality sector that have suffered during this crisis.
Together, the two organisations aim to help those in hospitality to #bouncebackstronger after "365 nights of lost opportunities", according to the NTIA.
Commenting on the video's launch, Michael Kill, CEO of the NTIA, said, "Unimaginable to believe we are one year on from closing many of these businesses, many amazing cultural institutions lost, some amazing people have left the industry, and we are now fighting back to get these businesses open and people back in to work."
He adedd, "I hope that this short video re awakens the connection between our industry and the public, and the important role that we play in their life experiences with a focus on collectively working together to #Bouncebackstronger as we move to a brighter stronger future."