A bride and groom are making waves for their novel – and altogether fantastic – wedding idea: replacing the traditional flower girl with a 'beer boy' to hand out ice cold tins to wedding guests ahead of the ceremony.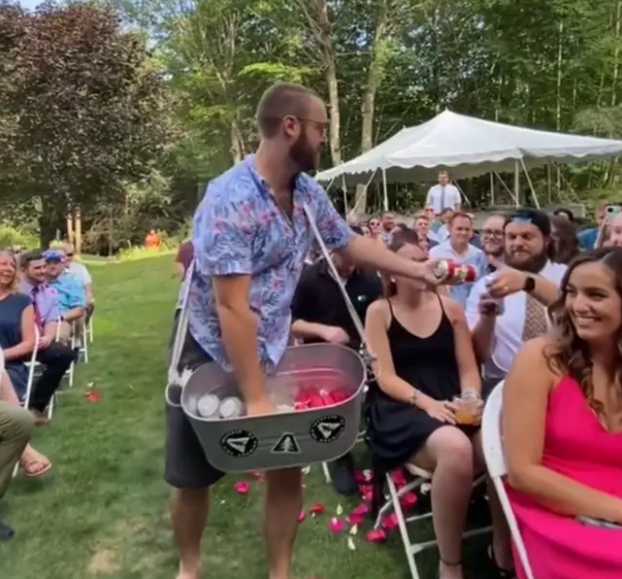 Yes, on a hot summer's day sitting in your suit or fancy dress waiting for your friend or family member to tie the knot, what could be better than a refreshing beer to help wash down the pleasant, amiable feelings you are hopefully having?
That seems to have been the thought process for one couple, who posted a video to TikTok of their novel wedding day rouse: a 'beer boy' to replace the more traditional flower girl.
Now fear not, because the beer boy did also hand out flowers alongside the ice cold bevvies he had inside his cooler.
You can watch the beer boy idea come to life in all its glory:
And it's fair to say that commenters loved the idea.
"This is so fun and unique! I love the idea of a more casual and relaxed wedding, with some humour and beverages." One TikTok user wrote, while a second added, "I love that this wedding was exactly what you two wanted it to be. It's awesome!"
Who knows, perhaps the idea will catch on for future weddings. If so, the guests are sure to be in for a treat.
Meanwhile, one bartender was left stunned by her boss' furious tirade after she quit her job on his wedding day. You can read more on that story here.