Coravin Sparkling has become the "official preservation partner" of Moët Hennessy Champagnes in a move that's designed to make fine fizz "more accessible".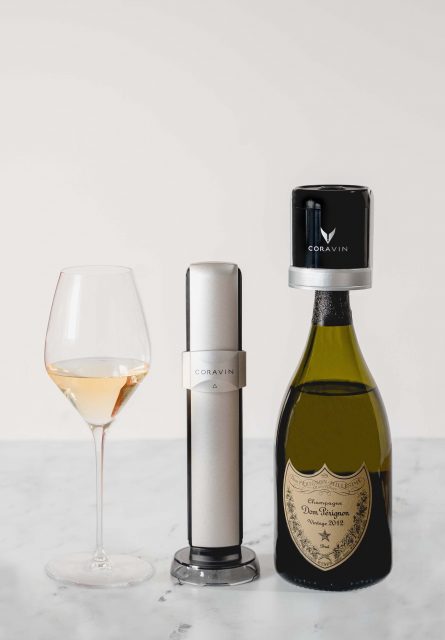 The strategic partnership was announced today and is said to follow extensive testing of Coravin's new Sparkling system in collaboration with Moët Hennessy's Champagne brands.
The two companies have said they are committed to working together to enhance the global distribution of Coravin Sparkling in restaurants and wine bars, while at the same time making Moët Hennessy's Champagne brands more widely available by the glass without the risk of wastage.
Coravin is best known for its wine preservation system that extends the life of a bottle after a single glass service through the injection of inert gas.
Until recently, it was only available for still wines but after extensive testing in collaboration with the global maisons of the Moët Hennessy Group – which include Dom Pérignon, Krug, Veuve Clicquot, Ruinart and Moët & Chandon – Coravin Sparkling was created.
Coravin Sparkling, which was launched in the US in June this year, promises to ensure the integrity of Champagne and sparkling wine weeks after the first glass has been served, and has been eight years in development.
The new technology's Sparkling Stopper locks securely on any half-bottle, 750ml bottle or magnum, while the Sparkling Charger injects carbon dioxide into the bottle after the wine is served, to prevent the bubbles from dissipating.
Didier Mariotti, cellar master of Veuve Clicquot said, "The Coravin Sparkling System is able to wonderfully preserve the flavours and mouthfeel of our Champagne for two weeks; it is the first product of its kind to perform at this level."
Made complicated by the presence of Carbon Dioxide under pressure, designing a system that keeps the oxygen out of wine, and the sparkle in it, has not been easy – indeed, Lambrecht told db back in 2016 that it was a "challenge", and "the hardest thing I've done".
Meanwhile, announcing the tie-up with Moët Hennessy this week, he said that creating Coravin Sparkling "has always been a dream."
Continuing, he said, "Now that we've brought it to fruition, I'm incredibly proud to partner with Moët Hennessy to expand the ways the world can experience and enjoy sparkling wines."
From what db understands, the partnership is a year-long arrangement, and will see Coravin Sparkling work exclusively with Moët Hennessy and the group's trade customers for three months.