Britain's best craft drinking destinations and the top most instagrammable pints have been revealed in a new study.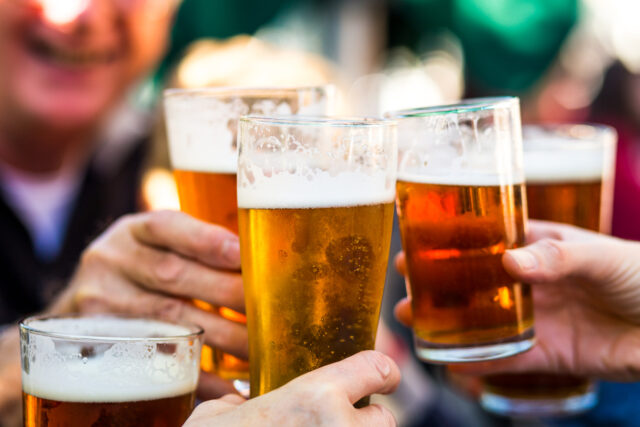 The findings, collected by comparison service Bionic using data from pubsgalore.co.uk and untapped.com, showed that Newcastle, Manchester and London are the top 3 best UK cities for independent pubs and craft pints.
The study revealed that the best UK city for the perfect craft pint, was none other than the popular university city of Newcastle.
"The city has 1,276 pubs in total and whopping 343 unique beers on offer for northern punters from Newcastle's top four breweries alone. This, along with a location score of seven, gives the North East hub a mighty impressive total index score of 80 out of 100," according to the Bionic report, also highlighting: "Manchester, the birthplace of the UK's longest running TV pub, the Rovers Return, comes in second place with a total index score of 77. Home to more than 1,600 independent pubs serving 781 unique beers, this north west city also holds a very respectable average six star rating for pub location."
Unsurprisingly, London also made the top three, coming in at third place. The UK's capital has the largest number of pubs out of all the cities analysed with, according to the findings, a staggering "5,800 pubs. Offering up to 260% more pubs than the northern cities of Newcastle and Manchester, it also houses four top-rated breweries which serve a combined total of 552 unique beers. Its average star rating of five for pub location gives it a total index score of 71".
The study, which combined data on customer reviews, number of unique beers and the number of top rated pubs and microbreweries in each city to create an index ranking out of 100. It also looked at the most popular pints to share on social media and which pints in particular are each generation's favourite.
Topping the list of most instagrammable pint, isn't in fact a British pint at all but an American Beer, Bells, the study revealed, explaining that "despite its limited popularity across the generations, it's buoyed in the ranking by its enormous Instagram presence. The family-owned craft brewing company has gained a massive 105,000 instagram hashtags for their beer."
Warsteiner takes second place "with 105,000 Instagram hashtags" and proving that instagram is not just for newer brands. Securing third spot is St Austell, "with 65,100 hashtags". Like Warsteiner, this British brewery is over 100 years old, starting back in 1851 and still gaining popularity on social media.
But the most popular pint across the generations ranks eighth on our list of instagrammable in the listing with just 11,000 hashtags, but was, indeed from a cider house and not a brewery. Thatchers Gold "enjoys an overall fame score of 40%, four times more than Bells in the top spot and is popular with 61% of millennial drinkers, 47% of Generation Xers, and 45% of Baby Boomers," according to the report.
Glyn Britton, chief customer officer at Bionic, reflected on the results and suggested they showed how the step change we have faced over the pandemic means we should consider visiting locals and independents as well as choose drinks from microbreweries more instead of support chains: "When you purchase a pint from a craft microbrewery, the person serving you has most likely toiled over your pint, brewing it by hand. They're proud of their product, and will happily give you the history, the taste notes and the reasoning behind why they've brewed it. The entire experience is, well, an experience. It's enjoyable, you get a real feel for the beer you're drinking and you're getting far more value back from purchasing your pint." 
Britton added: "The lockdowns have been hard for many small businesses so next time you're in need of some essentials or even just fancy a pint, try heading down to your local high street to explore what's on offer at the grocery shops, restaurants, pubs and microbreweries. You won't just be getting goods, you'll be helping to support the future growth of your neighbourhood and help give back to your community."