A Franco-Russian feast, game-changing charcuterie and Chestnut Negronis capture this month's best London restaurant offerings.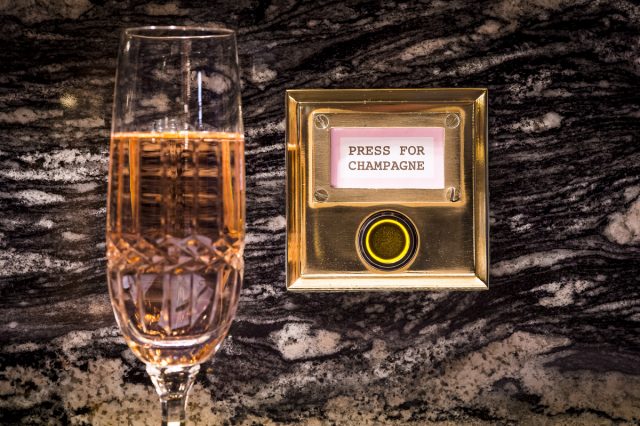 Bob Bob Ricard City
This quirky favourite relaunches on 26 October, with refreshed interiors, and a new Franco-Russian menu by new head chef Ben Hobson. There's a big focus on Champagne, but also Burgundy – with 100 white and red options on the wine list – as well as 70 Armagnac vintages. Decadent dishes will include Escargots en Persillade; Cassoulet with Duck Confit; Quail Grillé with Truffle Jus and Mussels en Champagne. Don't miss out on the chance to try an Armagnac Doughnut infused with one of the vintage drops that span the gamut from 1888 to 2005. Caviar and oysters will also be flying out of the kitchen.

Oxeye
A 16-cover fine dining restaurant from MasterChef finalist Sven Hanson Britt opened this week in Nine Elms, South London, with an adjacent wine bar serving small plates and snacks. The menu features produce that has been picked, foraged, reared and fished at the restaurant's partner farm in Derbyshire. And the wine list, curated by Katrina Smith, showcases one of the largest collections of British fine wine in the country. An 8-10 course tasting menu, including dishes such as hand-dived Scottish scallop and red prawn with brown butter and black truffle is offered at £99.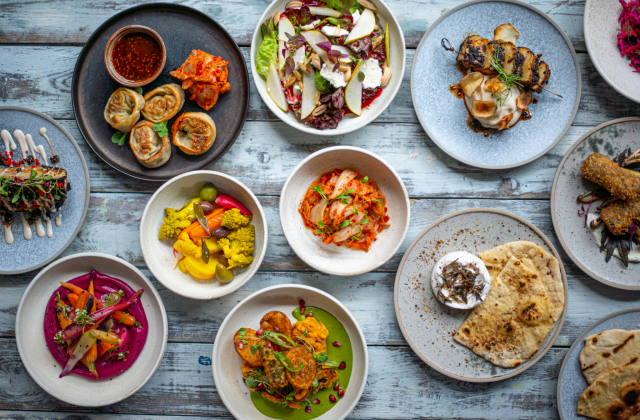 Mallow
A new plant-based restaurant opens in the heart of Borough Market on 8 Nov, serving a wide selection of vegan dishes. Launched by the team behind Mildreds, the two-floor restaurant includes the 'Roots Room' with an open kitchen and 'Floret dining room', plus a 'Petal Bar' for cocktails and small plates. The menu is designed to have as little waste as possible and many of its own ingredients will be made on site,  from vegan feta, labneh and flatbreads to garden pickles, jams and spice blends. Hero dishes include Porcini truffle croquettes with leeks and aioli, and banana blossom tacos with smashed peas, pistachio mole and pink grapefruit. Kumquat lemon meringue pie, and a campfire marshmallow are stand-outs from the dessert list.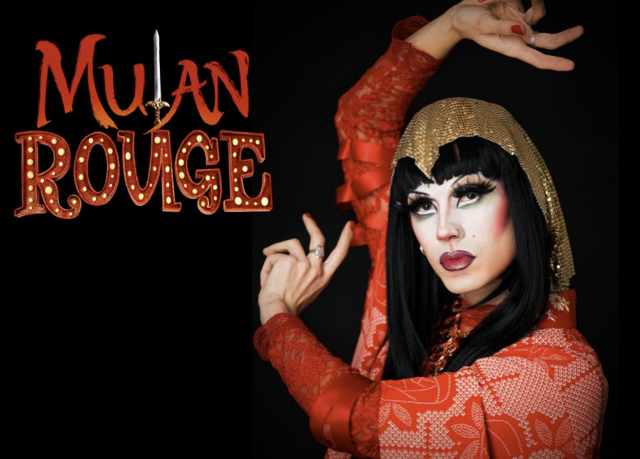 Moulan Rouge
A new immersive dining experience launches at The Vaults from 15 October. Merging the larger-than-life worlds of Disney's Mulan and Baz Luhrmann's Moulin Rouge, this four-course feast will be peppered with drag acts, comedy, burlesque and parody. Food comes courtesy of Flavourology, the culinary team behind Gingerline, with a French/Asian fusion slant to the menu. Think baked camembert with a ginger chilli sauce, braised lamb shoulder with star anise and spiced orange, and charred pineapple on kadaifi pastry with coconut and miso caramel. While guests eat, an action-packed narrative unravels as Mulan disguises themself as a man to join the war and commandeers the Mulan Rouge as the regiment's training site, complete with glitz, glamour and go-go girls. Tickets start from £45 per person.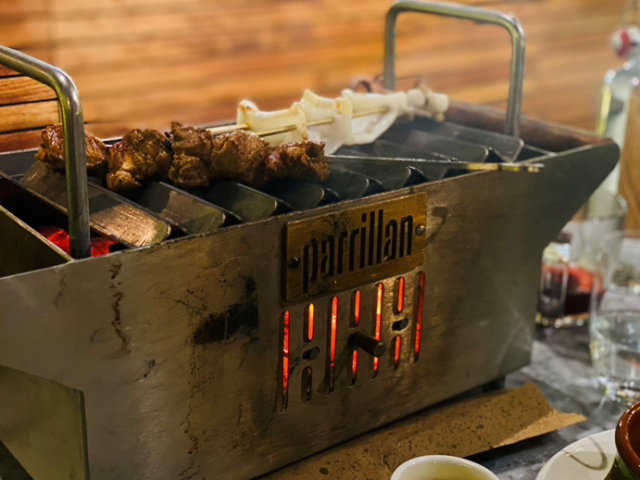 Parillan
The team behind Barrafina launched its new-look grill and bar on 6th October. Known for its unique approach, with guests cooking their own portions of meat, seafood and vegetables on individual table-top grills, the menu boasts tasty morsels such as pintxo de txistorra sausage, Iberian Pork Lagarto with Alioli, Lamb pintxo moruno skewers and 25-day aged Hereford beef sirloin. Sheepskins and heated blankets offer warmth and comfort on the al fresco terrace, while hot Sangria, chestnut Negronis and hot chocolate with hierbas heat things up drinks wise.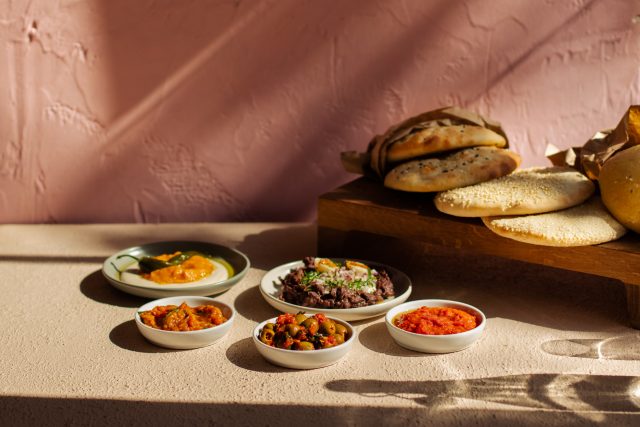 The Barbary Next Door
This month, the little sister to The Barbary opens in Neal's Yard courtyard, Covent Garden. Taking cues from the fragrant spices of Moorish Spain and North African cooking, The Barbary's head chef Daniel Alt will captain the new kitchen, while a wine list of Spanish, French and Moroccan bottles will be overseen by sommelier Honey Spencer. Food offerings include sweet North African pastries, pumpkin bread and minced lamb kefta simmered with eggs in a spicy tomato sauce, alongside a blood orange and grapefruit salad with fennel and tarragon, oysters served with harissa oil and Moroccan chicken pastilla, a filo pie dusted with cinnamon and icing sugar. Tagines include oxtail, chicken, vegetable and red mullet marinated in chermoula, lemon and cumin. Cortado coffees, pomegranate juice and almond milkshakes, plus twists on classic cocktails like the Barbary Bloody Mary, complete the gastronomic experience.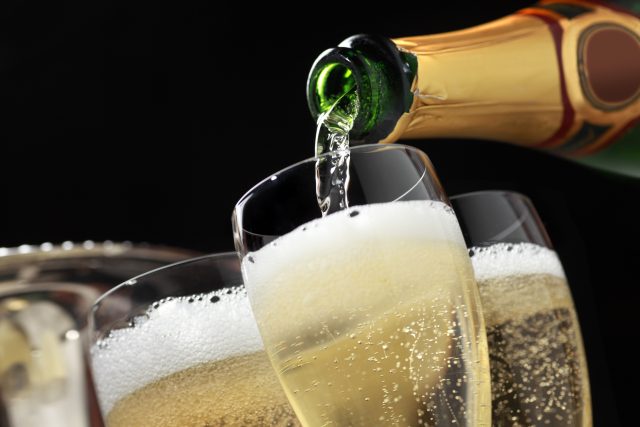 Augustine Kitchen
This October, French restaurant Augustine Kitchen in Battersea launches a dedicated Champagne bar, serving Champagnes by the glass and bottle alongside a decadent menu of foie gras, smoked salmon, caviar, charcuterie and French cheeses. The Champagne list, which caters to a range of price points, includes houses such as Louis Roederer, Bollinger, Gosset, Laurent Perrier and Dom Pérignon, as well as lesser-known cuvées such as Barbier Louvet 1er Cru, produced by a seventh-generation, family-owned producer, and Monopole Heidsieck, a favourite of Russian Tsar Nicholas II. Chef Franck Raymond continues to run the main restaurant, with its menu focusing on the Savoie region of France; escargots with garlic cream and parsley butter; lobster bisque; rack of lamb with gratin Savoyard; pistachio crème brûlée. A new wine cellar also boasts some unique bottles, including more than 25 wines from Savoie, the Alpine wines having been produced in the mountain air.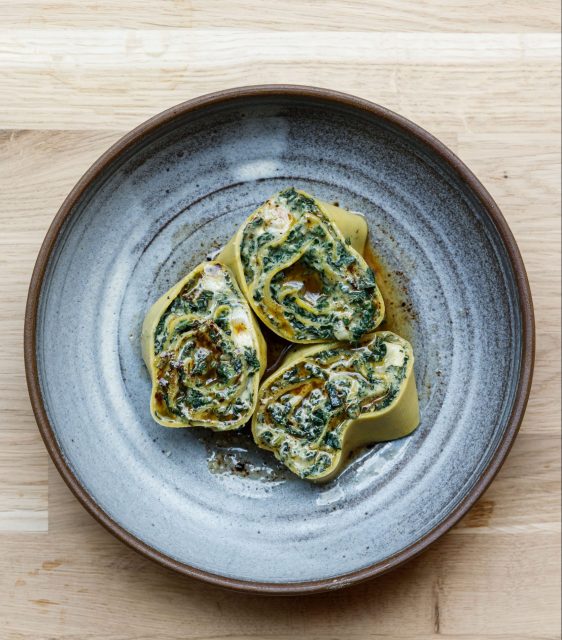 Manteca
Good news for charcuterie fans. Manteca, the pop-up from Chris Leach and David Carter, gets a new permanent home in Shoreditch this month, following a series of residencies across London. Focusing on nose to tail cooking, hand rolled pastas and fire-cooked sharing cuts, a glass-panelled hanging room will show off the team's in-house butchery. Diners can expect immense charcuterie offerings including sticks of coppiette, a Roman-style pork jerky, cured with Campari and fennel seeds, alongside dishes like nduja steamed mussels, pickled chilli and duck sausage, and pig skin ragu. Non-meat dishes such as brown crab cacio e pepe and seaweed tagliatelle with smoked seaweed butter will also be on offer. Don't miss the Sicilian Old Fashioned, made with Averna, rye whisky, triple sec and orange syrup.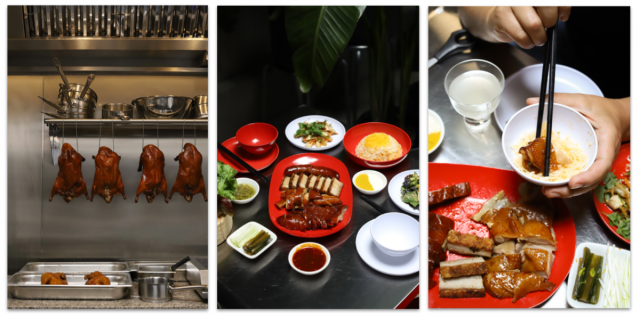 Mr Ji
The Soho-based Asian restaurant, which opened earlier this year, will launch Asian-inspired Sunday roasts on the first Sunday of every month from 3 Oct. Taking influence from Cantonese-style roasted meats, guests can dive into a feasting menu of four different meats: Glossy roast duck with an umami dip, crispy roast pork belly with sweet mustard, Taiwanese sausage with garlic mayo and a signature soy poached chicken with ginger and spring onion dipping sauce. All served with unlimited jasmine rice with a hint of salted duck egg. The Sunday roasts are priced at £67.50 for two people, including a welcome drink each. During the week, guests can tuck into fried panko-crusted chicken hearts with sweet curry sauce and a Sichuan Burger, made with a pineapple bun, fried chicken thigh and cucumber salad.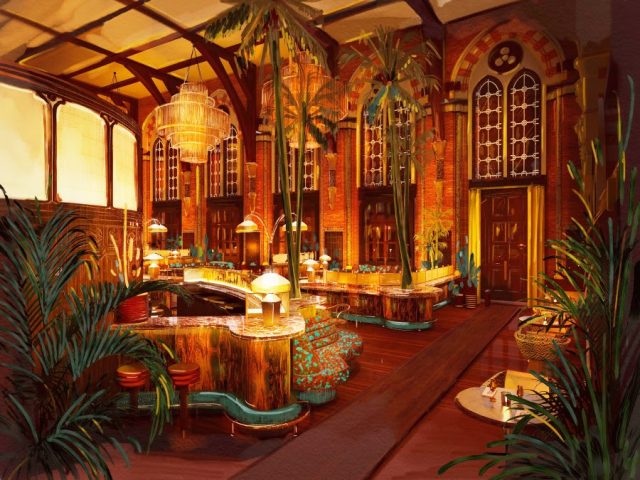 Booking Office 1869
This reimagined bar and restaurant inside the St Pancras Renaissance Hotel in King's Cross re-launches in October, following a major redesign by Parisian architect and designer Hugo Toro. A new take on the original, 19th century train station ticket hall includes a Victorian Winter Garden, chock full of eclectic patterns and fabrics and 8-metre tall palm trees. Dishes including slow roasted lamb shoulder in chermoula spices and monkfish and potato curry with spinach, spring onion and lime, will be overseen by Patrick Powell, formerly of Chiltern Firehouse. Sweet offerings include Blackberry Trifle and a ridiculously tempting brioche donut with caramelised apple and burnt cinnamon cream. A live Raw Bar will also serve market oysters and sashimi-style skewers. Premium cocktails, Champagnes, wines and spirits will rule the drinks list, alongside a tea-inspired non-alcoholic range.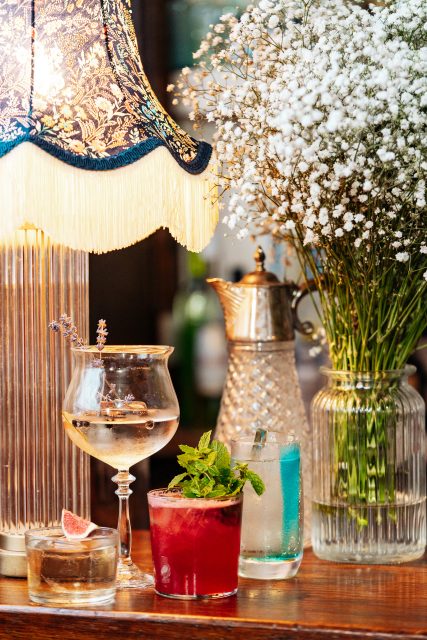 The London Gin Club
This Soho institution officially reopens on 6 October, having been given a new lease of life by London's renowned Inception Group (Mr Fogg's, Cahoots, Bunga Bunga). The impressive back bar will feature more than 100 of the world's finest gins – from well-known to small batch. A 10 strong gin cocktail menu, as well as gin tasting flights will also be on offer to thirsty punters. The favourite drinking den first launched in 2012 but was forced to close due to damage caused by Crossrail during the construction of the adjacent Tottenham Court Road Station in April 2019. It is hoped the refurb will recapture some of the old magic of the former hotspot.