A robotic bartender can be programmed to communicate a drinks brand's messages and uses AI to find out which cocktails consumers want.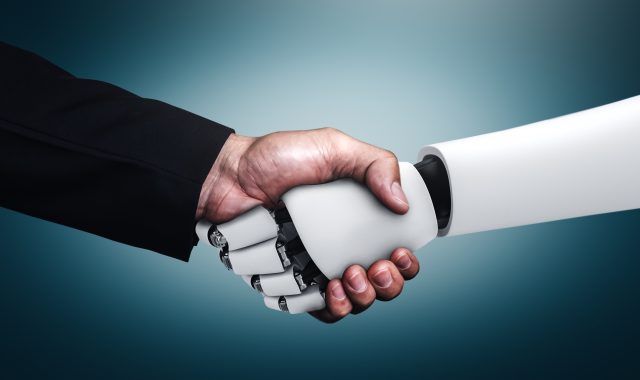 Cecilia, a robotic bartender that mixes and serves cocktails, is targeting drinkers at hotels, airports, stadiums, casinos and cruise ships.
Consumers can tell her which cocktail they would like, or order it themselves by pressing a touch-screen, and tapping their contactless bank card or phone.
The cocktail is then mixed and made inside the machine, and dispensed into a glass.
Described as "your interactive bartender for every occasion", each robot can be filled with 70 litres of different spirits, and can serve a whopping 120 cocktails per hour.
"Cecilia works on voice recognition and AI technology," Elad Kobi, chief executive of the Israeli firm behind the technology – Cecilia.AI, told the BBC. "She can chat to customers, and when they choose a specific cocktail, she can make it, live."
According to the company website, Cecilia is "chattier than most robots you'll meet" and is "passionate about serving people a drink they'll never forget."
The firm first unveiled the robot in February 2021. Since then, it has been used at corporate events by Microsoft, accountancy group KPMG, and tech firm Cisco.
Cecilia can communicate a brand's message and can be programmed with a drinks brand's logo and design, even lighting up with its trademark colours. Advertising slogans and banners can be added to the touch-screen menu.
What's more, the robot bartender can dive into a brand's target audience, gleaning its favourite drinks, peak times, and commonly used keywords to get invaluable insights and increase sales.
She is capable of following precise cocktail recipes and a racy Disco Mode is also available if you're going for a party vibe.
At US$45,000 (£34,000), a Cecilia robot doesn't come cheap, but bars can hire one for US$2,000 a month.
"Companies realise they need to do different things to attract people," Kobi says. "Technology and innovation can do that."