Douglas Blyde speaks to the mind behind the English focused drinks list at Oxeye, the new restaurant and gallery brought to you by debut restaurateur, Sven Hanson Britt in Nine Elms.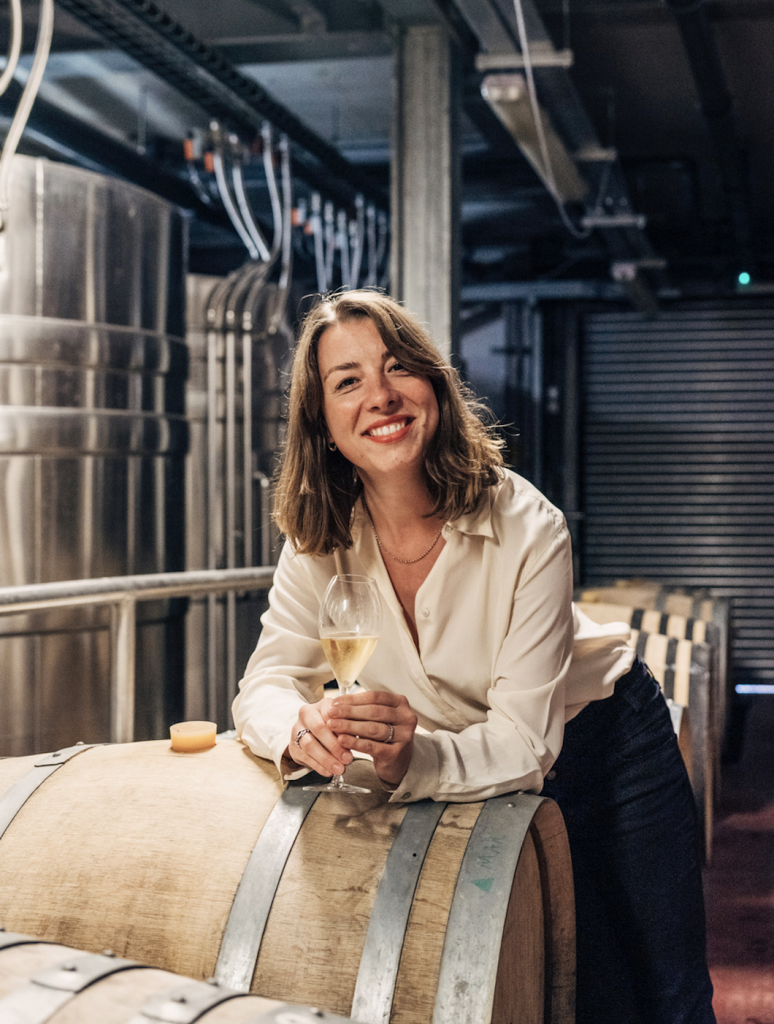 What is your provenance and vintage?
Originally from Hertfordshire, I have lived in Hampshire for over seven years. I enjoyed a wonderful bottle of 1988 Château Lascombes from my vintage for my birthday last year. While Bordeaux isn't usually my go to region for everyday drinking, for which I prefer lighter, crunchier reds, I find older Bordeaux irresistibly complex and svelte.
What is the story of the restaurant's name?
Oxeye is the name of a daisy which grows in the British countryside. Funnily enough, I have seen many Oxeye daisies in vineyards near where I live.
Where did you work before, and how did you come to Oxeye?
I have had a very wine-focused, yet meandering career since graduating from university in 2012, involving retail, shipping, logistics and tourism. Pre-pandemic, I worked at Hambledon Vineyard for over three years as Tour and Education Manager. In 2017, Sven  and I organised a dining experience there – and we stayed in touch since then. I was delighted when Sven approached me to build the wine list for Oxeye. It's been brilliant to provide a platform for English and Welsh producers whilst working with such a talented team.
Are you a sommelier or a consultant?
I have never been a sommelier…although I have worked 'on the floor', albeit pulling pints rather than pouring glasses of wine. Since launching my own business, I have had the flexibility to work for a number of different clients as a wine specialist. This latest project with Sven and the team has been particularly enjoyable: I have been able to offer up my knowledge of English and Welsh wines. Moving forward at Oxeye, I'll be developing a wine producer events calendar so that guests can meet the people behind the labels.
How are your Master of Wine studies progressing?
I took the Stage 2 MW exams this summer and am waiting for results to come in on 24th November. I can only describe the qualification as a wine version of 'Tough Mudder': gruelling emotionally, mentally and physically and most of the time impossible to see the finish line past all of the obstacles that have to be overcome. Thankfully, like any assault course, there are fantastic people both taking part and cheering me on from the side-lines.
What was the first English wine to move you?
East Meon Berrygarden Sparkling 2010. The fruit comes from a meticulously kept one-acre vineyard in East Meon run by George and Clare Bartlett, with the wine made at Wiston. I was fortunate enough to taste this wine as part of a Southdowns Vineyard Walking Tour which I managed in 2015 during my time at Arblaster & Clarke wine tours. I tried many English wines for the first time that day, but there was something very magical about tasting this particular cuvée in their stunning 14th Century Court House. It was broad and rich, with a very generous fruit concentration.
Describe your drinks list at Oxeye?
Pretty unique! There are over 200 English and Welsh wines now stocked with by the glass starting from £5. Although predominantly English/Welsh, there is also a condensed rest of the world and 'Icon' list. There are also classic cocktails served in Bar Rex, using English based spirits/ingredients where possible. And delicious non-alcoholic options.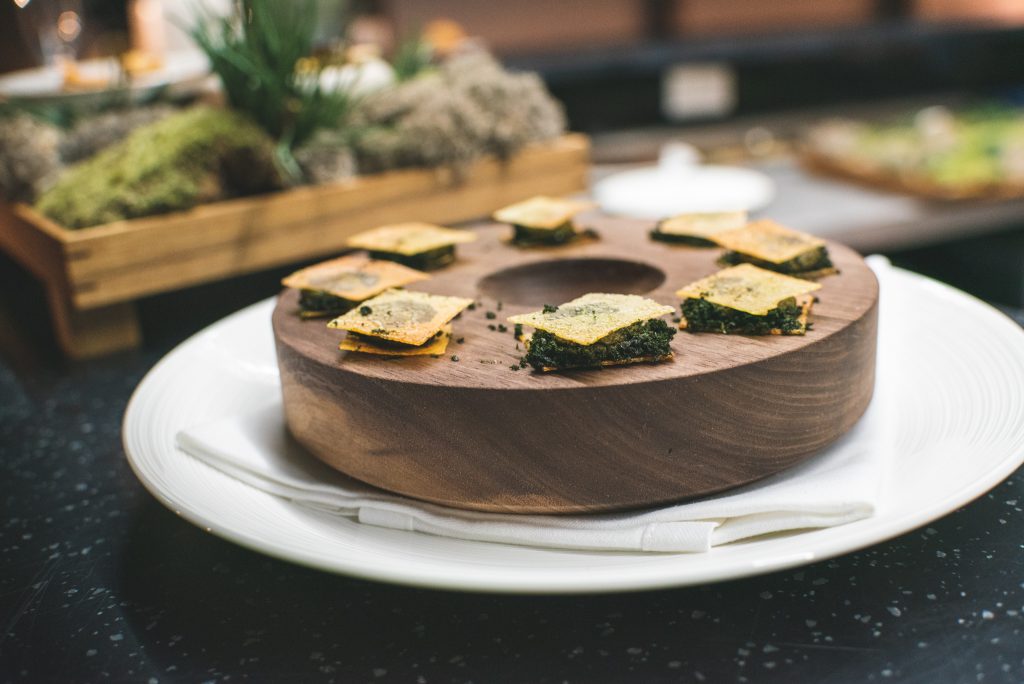 How do you decide which UK wine producer to omit from your list?
There are so many Classic Cuvées produced with one third of Chardonnay, Pinot Noir and Meunier which have been aged for two-to-three years on the lees with a dosage of 8g/l. It's critical with such a niche list that there are clear points of difference, whether that is sweetness level, grape variety, winemaking vessel, maturation time or style. So, whilst Classic Cuvée wines are critical as a benchmark, I'm taking Oxeye's list beyond this. It's all about showcasing the breadth and depth of what the UK has to offer.
What grape, region or style do you find it hard to get along with?
In terms of English/Welsh wines, I struggle to find red wines that meet a true quality expectation based on their price point. The climate is cool and wet, so ripening Pinot Noir sufficiently for quality still wines is difficult for producers, and quantities are tiny, hence expensive price tags. Germanic grapes such as Rondo and Dornfelder are great workhorses but are unlikely to deliver complex styles. Danbury Ridge Pinot Noir from Essex is by far the best quality red I have tasted. I was truly blown away. Their standard Pinot Noir is part of the tasting menu and single vineyard 'Octagon' is on by the glass.
What has been a standout drink and food match at Oxeye, and why does it work?
The lemon, red apple, wild strawberry, toasted almonds, pastry, shortbread and praline scented, rich and creamy Nyetimber Tillington Single Vineyard 2013 with braised Cornish turbot. The soft texture of the fish and salinity from sea kale compliments the vibrant acidity and soft red fruit flavours of the wine. The dish is also finished with Tillington, keeping the overall finish fresh.
What did you do during the lockdowns?
I took my Stage 1 MW exam in June 2020 and started my business, Tipple Talk in September 2020. I also starting getting back into running which I had neglected for a while.
What is Tipple Talk?
Tipple Talk is a virtual wine tasting company offering a monthly wine club, blind tasting packs, WSET exam bootcamps and private tastings. It's a business with varied responsibilities (not all of which are glamorous!) but all in all, incredibly rewarding. Shout out to my lovely friend Caron who helps me pour and pack.
What moves you most, coffee or tea?
I mean, technically, coffee moves me more (I get a real caffeine high!) But I'm more of a tea drinker. Fresh mint or English breakfast – milk, no sugar (if anyone is making).
What is your favourite font?
Courier.
How do you relax?
Dog walking Irish Terrier, Betty, in the beautiful Meon Valley.
Who should prospective team members contact if they want to join the Oxeye project?
Oxeye's fabulous General Manager, Ben Picart who has a wealth of restaurant experience and knows what Oxeye needs in terms of work-ethic and floor experience. I will then provide the necessary training on English and Welsh wines so that the team feel confident recommending, selling and serving.
oxeyerestaurant.co.uk – Embassy Gardens, 14 New Union Square, Nine Elms, London SW11 7AX – T. 020 8067 7532