We bring you everything you need to know about the past year in Champagne, from the vintage conditions to the sales figures, while revealing three records set by the region in 2021.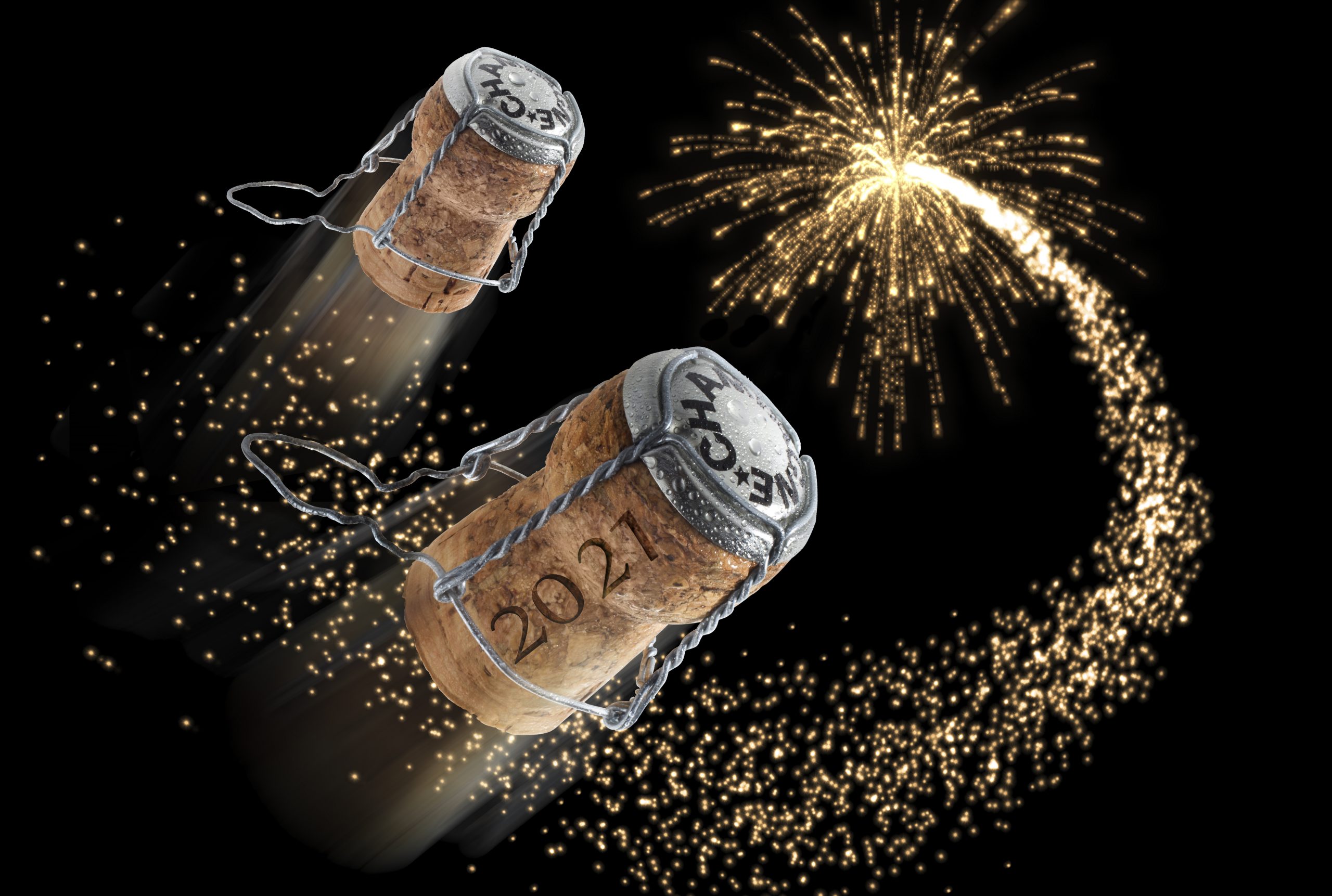 The past year has been one of surprise for many in and outside Champagne, as demand for the French fizz actually increased so rapidly, shipments for 2021 did not just reach their pre-pandemic levels, but smashed them.
As you can see from the figures below, Champagne shipped 320 million bottles last year, its highest volume for a decade, and 75m more than 2020, when Covid had its greatest impact on the sparkling wine region.
Indeed, looking back to 2020, co-president of the Comité Champagne, Maxime Toubart, said this month that the appellation had suffered the worst economic crisis since the end of World War 2, and – early on in that year – was forecast to see sales fall by one third, or 100m bottles.
In reality, the fall-off in 2020 was around half that (a drop of around 50m bottles to a 245m total), with end of year sales picking up impressively, off-setting some of the huge losses seen in the springtime.
In contrast to the sales performance of Champagne in 2020, the harvest quality was "exceptional", said Toubart, completing "a trilogy of three very good years."
In 2021, the situation was reversed, with a bouceback in Champagne demand so intense, for some of the top brands of the region, sales were actually constrained by supply – in the run up to Christmas there was a shortage among illustrious names such as Moët, Veuve Clicquot, Pol Roger and Bollinger, who had not bottled enough, having quite understandably failed to forecast such a surge in sales.
As for the harvest quality, it was one of the most challenging ever experienced by the Champenois, starting with a damaging springtime frost, followed by bouts of mildew, and then summertime hail storms.
The result was that the region was down in yields by more than half, with 30% of last year's crop lost to frost, and then 25-30% lost due to mildew, while some 500 hectares of vines were destroyed by hail.
With the region setting yields at 10,000kg/ha, and the vines naturally producing only 7,300kg/ha, the appellation had to rely on its reserves of wine to meet the required level for 2021, with 2,700kg/ha drawn from this back-up supply to bottle the full amount for 2021.
But what about those records? As previously reported by db, Champagne set a new first for turnover in 2021, with the value of shipments for 2021 reaching almost €6 billion, which was 14% higher than the previous record, set in 2019.
Such a large figure for turnover can be explained by the demand for fine Champagne from consumers drinking at home, who sought out famous brands and top end cuvées, rather than opting for less expensive options for large parties or for ordering in bars and restaurants, where prices are much higher.
It can also be explained by the constrained supply last year, which ensured that less Champagne was sold on promotion, and, where it was, the price drops were lower than usual.
And such value growth is also tied to another record set by Champagne in 2021, with exports reaching a new record of 180m bottles, with notable growth among high-value markets.
Indeed, the real driver of this result was the US, a nation that consumes mostly fine, branded Champagne, and the basis of the third record for the region – this country, which was the largest by value, became the new number one in terms of volume, overtaking the UK for the first time in history.
Meanwhile, the UK imported 34% more of the fizz than it did during the pandemic struck 2020 – taking the category up from 21.6m bottles to 29m for the 12-month period until the end of 2021.
Overall, the past year has proved the incredible strength of brand champagne, with demand increasing even when the consumer has been faced with higher prices – which is why the rise in value has outpaced volume.
Not only that, but the start of this year has seen the trade restocking enthusiastically, suggesting that the impressive sales of 2021 weren't just a blip – the demand for fine fizz is not going away.
Below are some figures of note from Champagne's recent history:
In 2020, Champagne sales collapsed, down 10% in March (vs 19), -26% in April and -32% in May.
In 2021 vs 2019, sales by volume were up 3% in March, +26% in April, +43% in May, and +48% in June.
By the end of 2021, 140m bottles had been shipped in France, which was up 25% vs 2020 and stable vs 2019
Total exports for 2021 were 180m bottles, +37% vs 2020 and +15% vs 2019 (setting a new record in exports)
The total for the entire region (exports as well as the domestic market) was 320m bottles, the highest since 2011, and a growth of 31% vs 2020 and +8% on 2019
Meanwhile, the USA has become the new world leader in volume sales of Champagne, importing 34m bottles, up from 21m in 2020 and up from 26m in 2019. (so +31% vs 2019, and +62% vs 2020).
Champagne's turnover has hit a new high: €5.7bn, which is +36% vs 2020 and +14% vs 2019
Other key growth markets include:
UK: 29m bottles (+7% vs 2019)
Belgium: 11m bottles (+15% vs 2019)
Germany: 15m bottles (+28% vs 2019)
Australia: 12m bottles (+53% vs 2019)
Champagne shipments (bottles) 2021-1999:
2021: 320m
2020: 245m
2019: 297.5m
2018: 301.9m
2017: 307.3m
2016: 306.1m
2015: 313m
2014: 307m
2013: 305m
2012: 309m
2011: 323m
2010: 319m
2009: 293m
2008: 322.5
2007: 338.7
2006: 321.8
2005: 307.7m
2004: 301.4
2003: 293.5
2002: 287.7
2001: 262.7m
2000: 253.2m
1999: 327.0m
All figures are sourced from the Comité Champagne
This article first appeared on thedrinksbusiness.com and has been reproduced with permission.