The head sommelier of the oak-panelled, Oak Room restaurant at Count Limerick's Adare Manor talks to Douglas Blyde about how her pedigree wine list is "a map of the world", her fondness for Spike Milligan, and serving fellow horse aficionado, Zara Tindall MBE.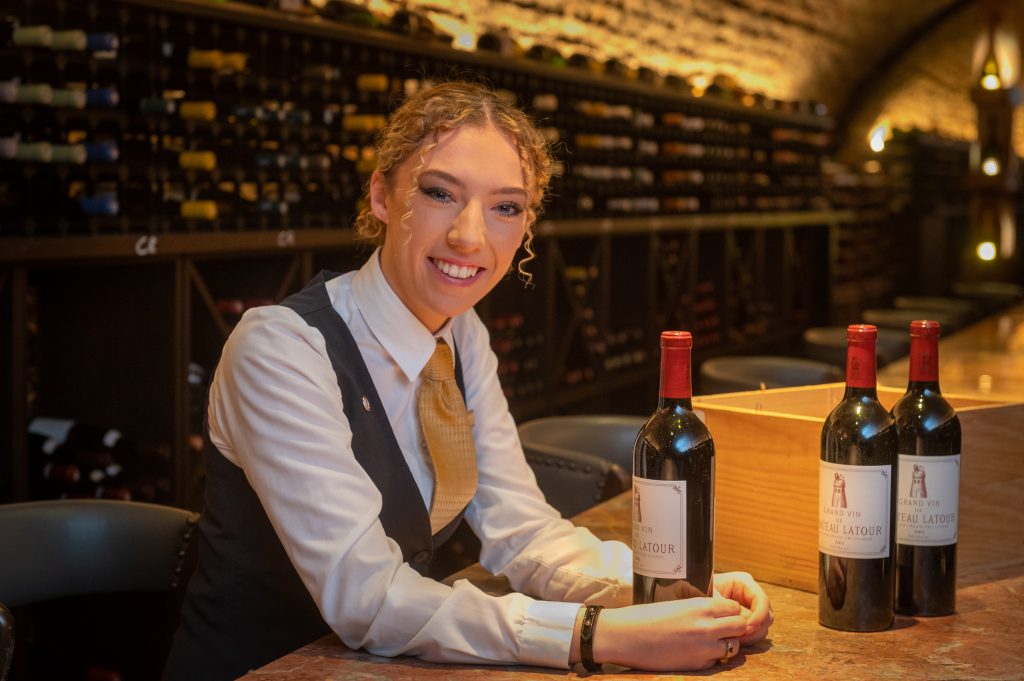 What is your vintage?
1996 from which I would recommend Château d'Yquem or Salon Champagne in an ideal world.
Where did you work before?
At Tuscany Bistro in my home town, Killaloe where I tried to convince our wine supplier, Ron Forrestal that he should give me a job – but he suggested that I try to convince Adare Manor instead.
What keeps you at Adare Manor?
That has to be the support and opportunities that I've been given from WSET and CMS courses to the mentors I've gotten to work alongside and learn from. Not to forget the cellar… It's going to be hard to find a more gorgeous office space to work from.
Describe your day?
Always full. From wine tastings in the cellar to dinner service in the Oak Room while keeping the wine list up to date. There's never a dull moment.
What was the first wine to move you?
Kumeu River Chardonnay from Auckland which has gone up against Burgundian classics in blind tastings, always doing really well. I love an underdog story.
Describe your list?
It is a map of the world for wine lovers with everything from small, funky producers for more adventurous diners, to timeless classics and once in a lifetime wines. A standout producer is Krug for which The Oak Room to is an ambassador. If I can offer a guest one piece of advice: begin your meal with us with a glass of Krug.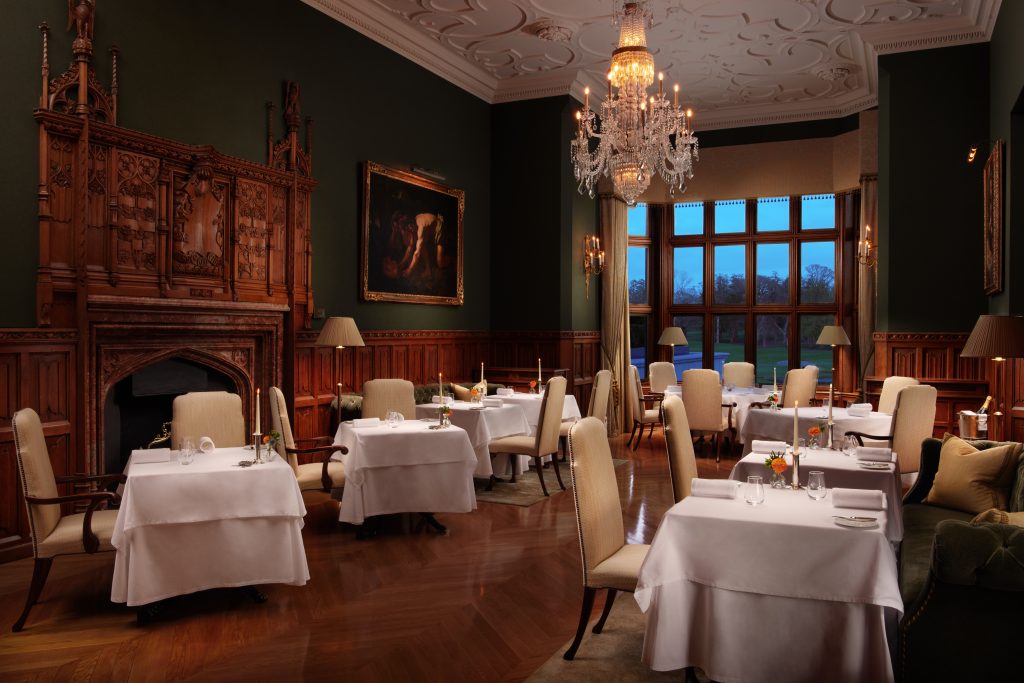 What is a memorable match betwixt wine and a dish by head chef, Michael Tweedie?
 Wild boar consommé and Parmesan raviolo served with Justinos Colheita 1999 Madeira which is an incredibly gastronomic wine and fits perfectly with the saltiness of the boar.
What does he enjoy drinking?
Chef Mike himself said to say pints of Heineken; however the true answer is Mojitos!
Describe the setting of Adare Manor?
Spectacular. It has history and culture alongside luxury and comfort, setting the scene for a truly unforgettable experience which is what we're trying to create with the food and wine at The Oak Room.
Who is your idol?
Although he's going to cringe at my saying so, Jurica Gojevic, who was my head sommelier when I started in Adare Manor. An Advanced Sommelier with the Court of Master Sommeliers who won the Michelin sommelier award in 2020. He created the wine list that we have today, not to mention, teaching me everything from scratch so his patience is out of this world.
Share something surprising about you?
I've ridden horses and competed all my life. On my days off I go home and back horses that my mother is breaking or go for a hack side saddle. Horses and wine. My bank account hates my interests…
What is the most incredible book you have read?
"Breakfast the Night Before" by Marjorie Quarton, while "Spike an Intimate Memoir" by Norma Farnes get an honourable mention though because I love Spike Milligan.
Name a celebrity you have looked after?
Zara Tindall MBE which is an obvious answer from a horse lover – but she was a pleasure to serve.
What is your motto?
"Seize the day" because I try to keep things simple and take each day as it comes but make the most of it when it does come. That or "ignorance is bliss".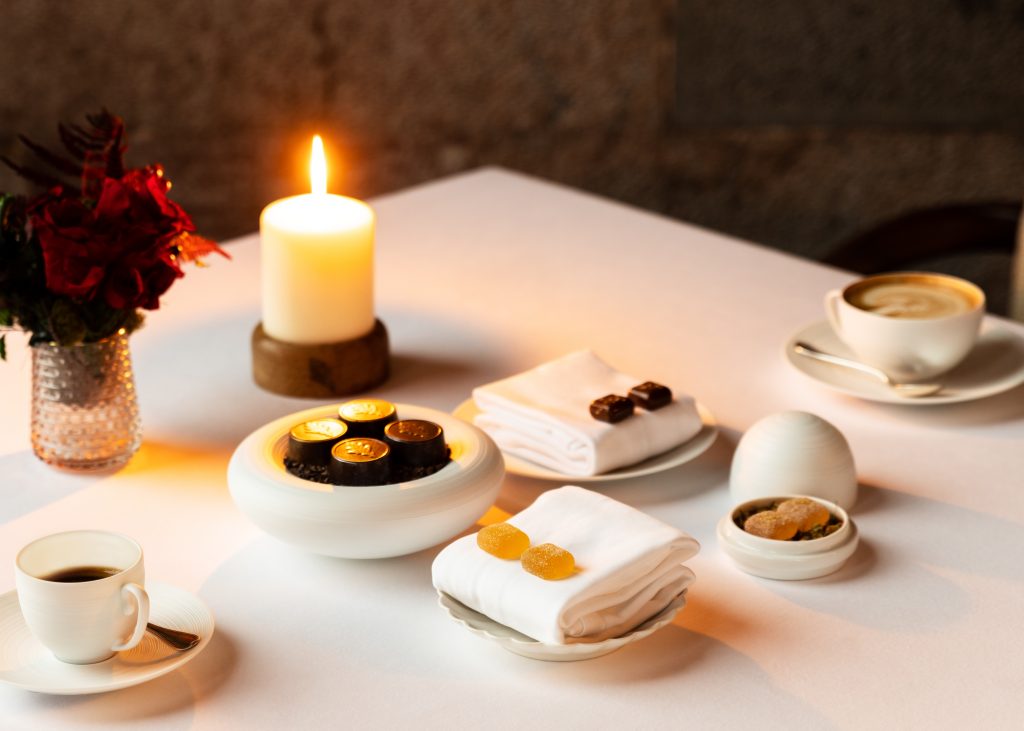 Coke or Pepsi?
Coke everytime – Diet Coke, specifically.
Cheese or pudding?
Both! But definitely pudding first.
Where would your fantasy vineyard be?
Alsace.
Adare Manor – Adare, County Limerick, V94 W8WR, Ireland; +353 (0) 61 605 200; info@adaremanor.com; adaremanor.com