Redbreast Irish whiskey has teamed up with renowned chef Richard Corrigan in a move that will see the brand's signature bottling, Redbreast 12, feature in dishes in the chef's restaurant empire, which includes Bentley's Oyster Bar & Grill, Corrigan's Mayfair and Daffodil Mulligan.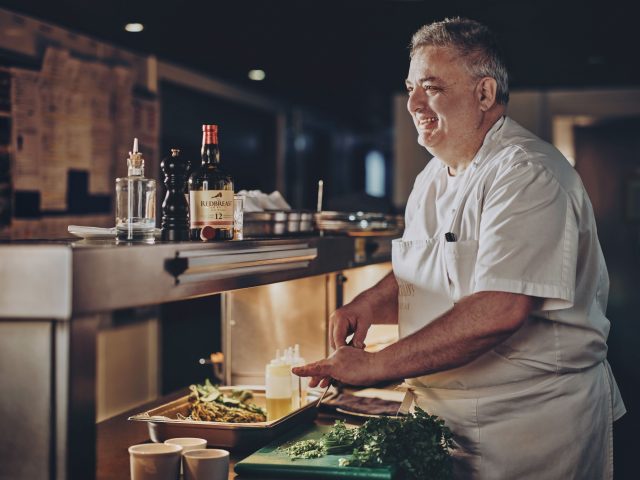 The campaign kicked off with Corrigan creating a signature cocktail for St. Patrick's Day, the Whiskey Crema – Redbreast 12 blended with sweet vermouth, cold-brew coffee, Shanky's Whip liqueur and freshly whipped cream. It will be available until the end of this month.
Leanne Banks, marketing director at Pernod Ricard UK, said the team was excited by the partnership with the chef.
"There's the obvious Irish connection, but more importantly there's an unmistakable shared passion for producing the best of the best," she said. "Richard prides himself on using the best ingredients he can source and crafting beautiful dishes.
"At Redbreast, we produce what we believe to be the quintessential pot still whiskey, having stayed true to the traditions of Irish whiskey making. It is this shared passion that made our partnership such an easy one to begin. It's been a tough couple of years for the restaurant industry so what better way to toast its triumphant return than a collaboration of the best of Irish."
Corrigan said the whiskey has long been a part of his offering as the distinctive flavour matches perfectly with the food he likes to cook.