The most photogenic restaurant in the world has been named, and a Mayfair hotspot has come out on top thanks to its quirky design details and striking colour palette.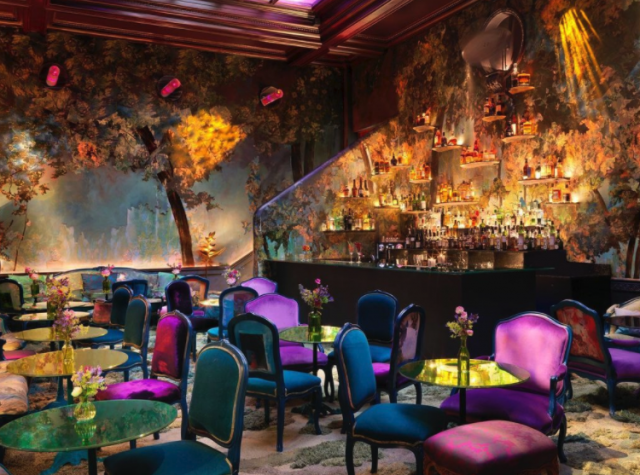 If you've been out for dinner lately, you've likely noticed that taking pictures of one's food and surroundings has become part and parcel of eating out. Akin to the old philosophical question regarding fallen trees in empty woods, if your meal is not captured and documented on Instagram, did it even take place?
Anyway, design and presentation has taken centre stage when it comes to restaurants, and as such it feels appropriate to count down the most Instagrammable venues on the planet, as ascertained by photo printing company Inkifi.
It's good news for Londoners, as the number one most photogenic restaurant in the world, according to the research, is Mayfair's Sketch, a mainstay on Instagram feeds for several years now.
Sketch became famous for its striking pastel pink dining room, but actually boasts several different spaces, each with their own thoughtfully-designed, quirky characteristics.
View this post on Instagram
View this post on Instagram
According to Inkifi's analysis, Sketch has featured in 83,045 posts in 2022 thus far, making it far and away the most-featured Michelin restaurant on Instagram. In second place is New York's famous Eleven Madison Park, which is some way behind Sketch with 43,922 posts on Instagram so far this year.
Rounding out the top three is Osteria Francescana in Modena, Italy with 38,071 Instagram posts in 2022.
Here is the rest of the top 10:
4. Pierre Gagnaire – Paris, France – 27,668
5. Arpége – Paris, France – 27,393
6. Martín Berasategui – Lasarte, Spain – 22,889
7. El Celler de Can Roca – Girona, Spain – 21,700
8. DiverXO – Tetuán, Spain – 21,326
9. Guy Savoy – Paris, France – 21,221
10. The French Laundry – California, US – 20,875
Read More: 10 stunning outdoor drinking spots in London to celebrate Summer.
This article was originally published by the drinks business and has been shared with permission.