Michelin-starred Cantonese restaurant Hakkasan has announced its summer partnership with English sparkling wine producer Nyetimber, complete with a new set menu.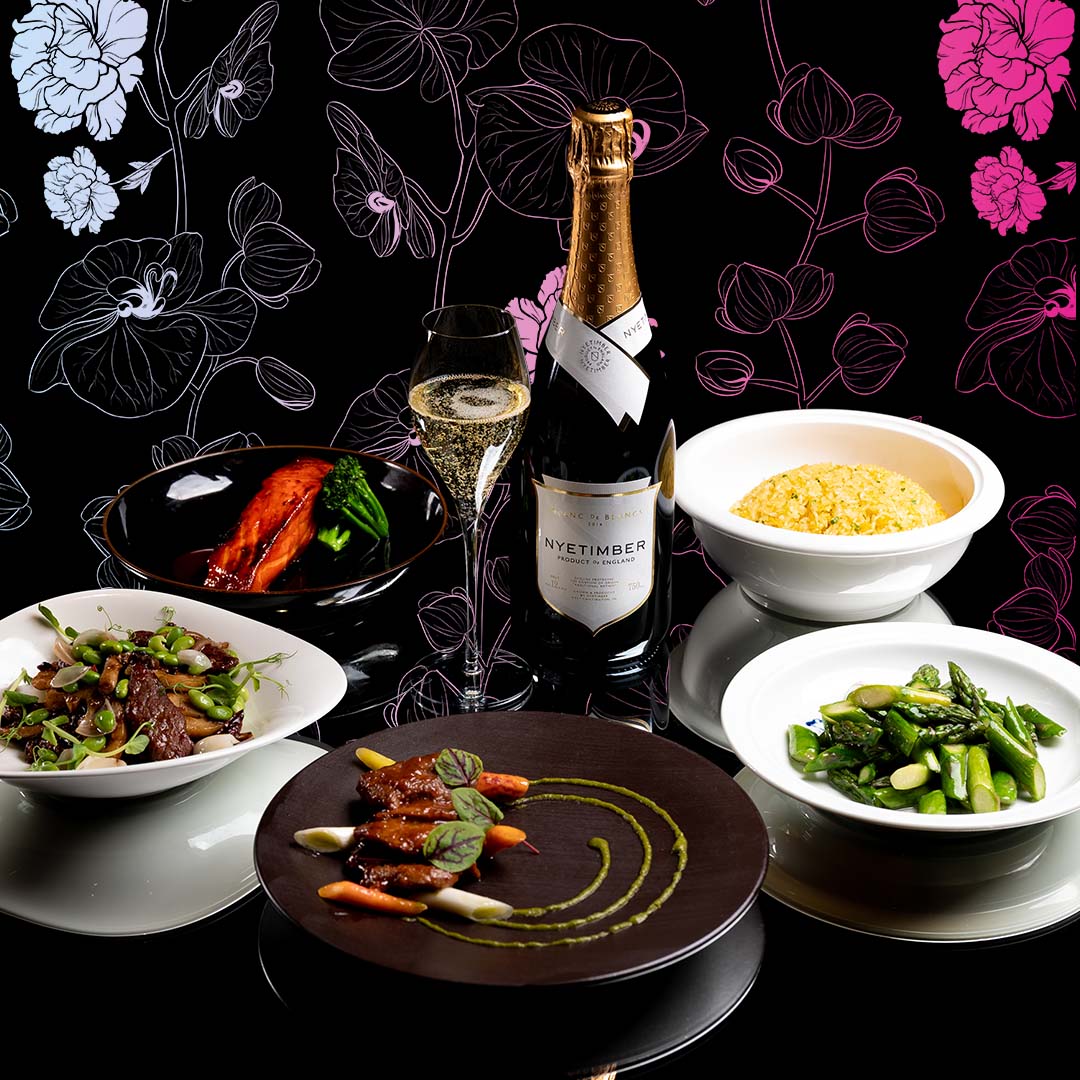 The new 'Hakkasan in Bloom' menu puts a focus on locally sourced, seasonal British ingredients. A selection of Nyetimber cuvees are being paired with the selected dishes.
Guests at the Hakkasan Hanway Place and Mayfair locations will be met with a glass of Nyetimber sparkling Blanc de Blancs 2014 before enjoying seasonal dishes, until the 26 July.
'Hakkasan in Bloom' includes a selection of dim sum to include wagyu beef shui mai with beef sourced from Yorkshire, served with Bedfordshire black garlic, alongside abalone and chicken parcel with chicken reared by an English, family-run business.
The menu will also feature the signature crispy duck salad with pomelo, pine nuts and shallots as well as main dishes including grilled salmon in honey with baby broccoli and stir-fried rib eye beef with lily bulb, lotus root, dried chilli and shimeji mushroom.
Side dishes served to compliment the menu will include fresh seasonal vegetables with asparagus sourced from Kent, as well as spring onion and egg fried rice, followed by the Shanghai mess for dessert, with meringue, strawberry sourced from the British coast, sea buckthorn sorbet and Thai basil foam.
The partnership between Nyetimber and Hakkasan also involves two other events. The Mayfair restaurant will be hosting a dinner at its Sommelier's Table on the 18 May, led by Nyetimber brand ambassador, Sophie Robertson. Diners will sample a selection of sparkling wines from the Nyetimber cellars alongside the Hakkasan In Bloom menu.
Hakkasan will host a ticketed dinner, set in the Nyetimber Vineyard's Medieval Barn in Sussex, on 14 June. Just 40 guests will travel to the vineyard to enjoy an adaptation of the Hakkasan In Bloom menu, paired with a selection of sparkling wines from the Nyetimber portfolio.