Miles Corish, the Australian founder of Milestone Wines and consultant and supplier to The Freemasons at Wiswell in Ribble Valley village, and the venue's chef-owner, Steven Smith, talk to Douglas Blyde about how their list "over-delivers", including homegrown wines, the best seats in the house, and the Northern soul playlist…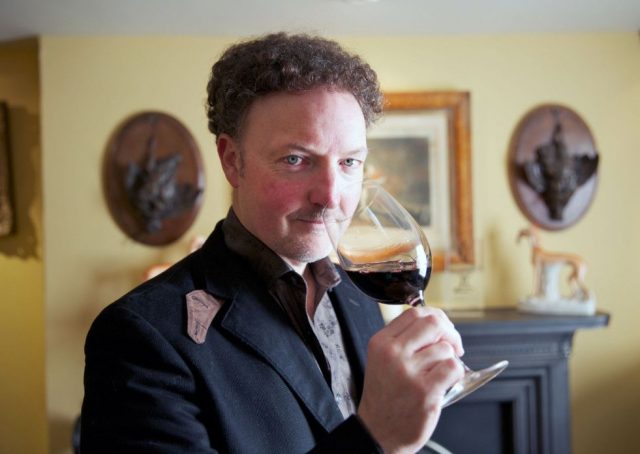 What is the story of the name of The Freemasons? Are freemasons regular guests?
SS: Hundreds of years ago the pub was separated in to three Freemasons lodges so that when they were doing business up and down the country on horse and cart, they had somewhere to stay.
What is Milestone Wines?
MC: My dynamic and customer-focused business that supplies some of the best restaurants, wine merchants and selected private clients throughout the UK. Rather than trying to add wines to fill gaps within our existing range, when we discover something compelling for customers, we move quickly to enhance our offering. We believe great staff make the difference between an average business and one that is hugely successful and for this reason, we invest heavily in staff development and qualifications.
What is your vintage and what have you enjoyed drinking from that year?
SS: 1982 and Grand-Puy Lacoste.
How does a wine earn its place on your list?
MC: All wines are hand-selected so that Freemason's customers can enjoy a range of styles and price options. There are no 'passengers' on the wine list with each wine having 'earned' its place. Wines are selected for their intrinsic value for money and for their ability to reflect a sense of origin. We are also very mindful to list wines that complement the underlying style of the Freemasons award-winning food. Over the years we have developed a list that over-delivers – and this has been reflected in customer feedback.
Is The Freemasons still a proper pub with ale on tap?
SS: Yes.
What are examples of standout producers on the list?
MC: Curly Flat, Schwarz Wine Company, Sanguine, La Rifra, Montecalvi, Vega Sicilia, Oscar Tobia, Billecart-Salmon, Painted Wolf, Domaine de Pegau and Kalos.
Where do we find particular value?
MC: Value can be found in many areas although this is becoming more challenging in several high-profile Old-World regions, notably Burgundy and Bordeaux. Australia, Spain, and Italy are particularly strong in terms of providing wines that overdeliver.
Do you rate English wines?
MC: Very good, especially for sparkling wine. And we are excited by the developments in still wines. With regards to this, Milestone represents Danbury Ridge which is currently producing the best examples of still Pinot Noir and Chardonnay within the UK.
What is a standout wine and food match with a summer dish by head chef, Matt Smith? 
MC: Francois Villard Viognier Les Contours de Deponcins 2019 with cod and chip shop sauce.
What table is your favourite?
SS: Table seven beside the fire which is central to the pub and opposite the bar so it's a great atmosphere. Or the chef's table in Mr Smiths.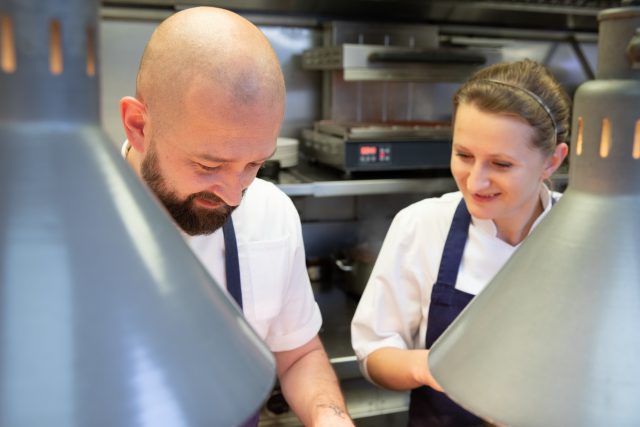 What is Mr Smith's?
SS: Our kitchen dining experience. Guests can choose from the kitchen bench or the kitchen table and dine while experiencing experience first-hand the nitty-gritty of a high-end kitchen. You won't find another dining space like it.
Do you offer a wine selection in the four guest rooms? 
MC: No just tea and coffee. If anyone wants a drink they can come to the pub.
What ingredient do you struggle to enjoy?
SS: Dill.
What grape or style of wine could you happily live without?
MC: Overly extracted commercial New Zealand Sauvignon Blanc and commercial reds from the New World which tend to add lots of sugar in an attempt to make the palate appear "smooth"!
Describe the playlist in the pub?
SS: A mix of old and new. We play quite a bit of Northern soul.
What is your life motto?
MC: To go the extra mile.
Tell us something surprising about yourself?
MC: I first came to England as a professional cricketer.
If not wine, then what?
MC: Finance. Before being bitten by the wine bug, I studied business and marketing – I fancied a role in the City.
Martini or Negroni?
MC: Negroni, every day.
Morning person or night owl?
MC: Definitely a night owl!
What do you look for in prospective hires?
SS: Attitude and aptitude. It's about being respectful. Everything else we can take care of.
Freemasons at Wiswell – 8 Vicarage Fold, Wiswell, Clitheroe, Lancashire, BB7 9DF; 01254 822218; enquiries@freemasonswiswell.co.uk; freemasonsatwiswell.com