London restaurants Maggie Jones's and La Poule au Pot have added grouse to their menus as Britain's official shooting season begins.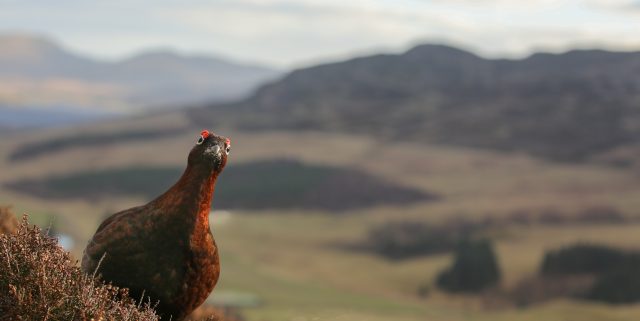 The Glorious Twelfth – the official beginning of Britain's 121-day-long grouse shooting season – is on 12 August, and Maggie Jones's and La Poule au Pot have both added the bird to their menu.
Grouse will be served at the sister restaurants alongside celeriac mash, red cabbage with game sauce (£38.50), and will be available in both restaurants from the second week of August.
The meat from both London restaurants will be sourced from The Yorkshire Dales National Park, in northern England.
Maggie Jones's, originally known as Nan's Kitchen, was named after Princess Margaret who used to regularly book there under the alias Maggie Jones.
The Kensington restaurant is also set to serve partridge in September and pheasant throughout October, while La Poule au Pot will feature squab pigeon and medallions of venison on its September menu.
As reported by The Guardian, pheasant and partridge shoots are at risk of being cancelled this year as a result of the pressures of both Brexit and an Avian virus outbreak in France.
Approximately one third of planned pheasant shoots and 70% of partridge shoots are at risk of cancellation this year, according to estimates by Guns On Pegs, a shooting agency.
Rising fuel and feed prices are also putting pressure on the shooting industry, the agency has said, as young chicks have to be kept fed and warm, wracking up prices.
However, grouse shooting will not be affected because grouse are not reared and released.
In other news, after a fire during the early of hours of 20 July, The Ninth on Charlotte Street has been forced to temporarily close its doors as damage to the roof and fourth floor is repaired.
This article was originally published by the drinks business and has been shared with permission.