Neom, Saudi Arabia's metropolis for the future, will have wine bars according to planning documents, despite the country's strict laws on alcohol consumption.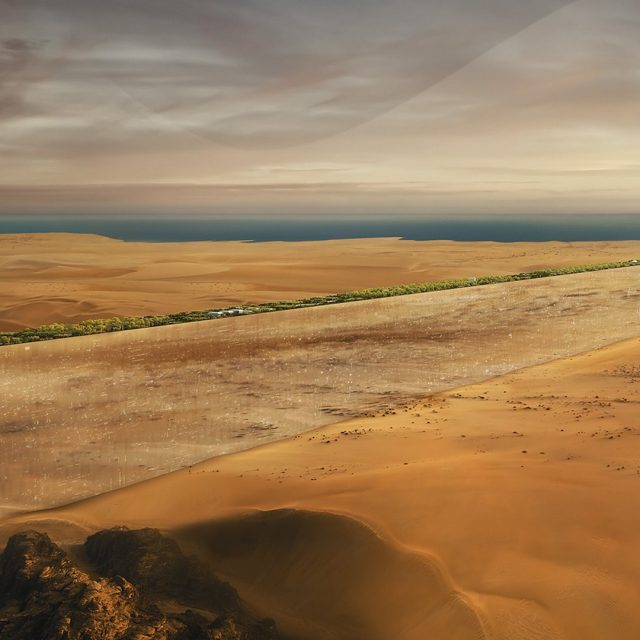 Neom is marketed as a "sustainable regional development" in the north west of Saudi Arabia. But, this somewhat undersells the magnitude of what is being planned. Among the proposals is a US$1 trillion, 500 metre tall skyscraper, known as Mirror Line, that runs in a straight line for 75 miles and could house five million people. The mega-city would also supposedly include 'vertical' farms, a sports stadium more than 300 metres above the ground, and be run entirely on renewable energy.
But, despite the computer-rendered magnificence of what this city, that could well be an early design for Tron, might look like, it is the presence of bars serving alcohol that is particularly noteworthy.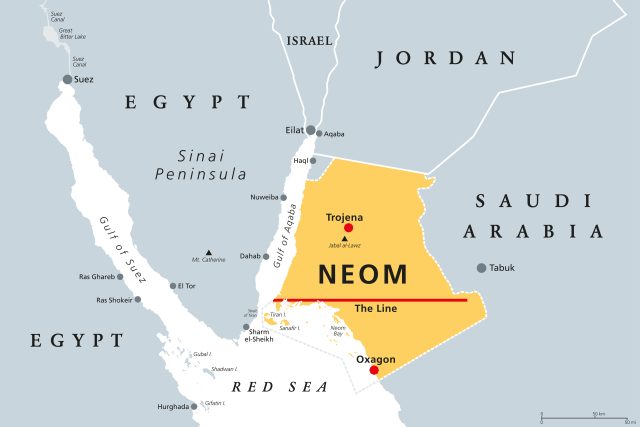 According to plans seen by the Wall Street Journal, there will be a "premium wine bar, a separate cocktail bar and a bar for champagne and desserts" on Sindalah Island once it is developed into a luxury resort. There will also supposedly be a shop selling wine off-trade.
The country, with its 93% Islamic population, has a hard line on alcohol consumption. Those caught drinking can be punished by fines, imprisonment, public flogging or deportation. The punishment for selling alcohol to Saudis is usually even harsher. A 2015 BBC report found that some expats resorted to brewing their own booze within compounds as a way of dodging the laws.
Assistant minister for tourism Princess Haifa bint Mohammed insisted in May that the country was going to "continue with…current laws" concerning drinking. But the development on Sindalah Island might be able to skirt around the issue of selling alcohol as it is offshore.
Neom, and its inclusion of venues serving alcohol, is symptomatic of Saudi Arabia's desire to open up to the world and become an international hub. The kingdom first opened up to tourists in 2019, with high-net-worth individuals trickling in. Earlier this month, a new visa scheme was announced to facilitate the arrival of travellers from the UK, US and EU. The aim is to have attracted 100 million visitors by 2030 in an effort to diversify the currently oil-centred economy.
But, though some laws are gradually being relaxed, restrictions, particularly on women's rights, are still severe. The Cato Institute's 2021 Human Freedom Index ranked the country as 161st out of 165 for personal freedoms, with the score for that category actually declining over the last decade.
Saudi Arabia isn't the only Gulf state attempting to rehabilitate its image in the west. Ahead of this winter's Fifa World Cup, Qatar announced that alcohol would be available in "select areas" of stadia.
This article was originally published by the drinks business and has been shared with permission.