East Japan Railway Company has launched a 3-hour sake tasting experience that takes place on a train as it journeys through the Niigata Prefecture; the country's biggest rice producing region.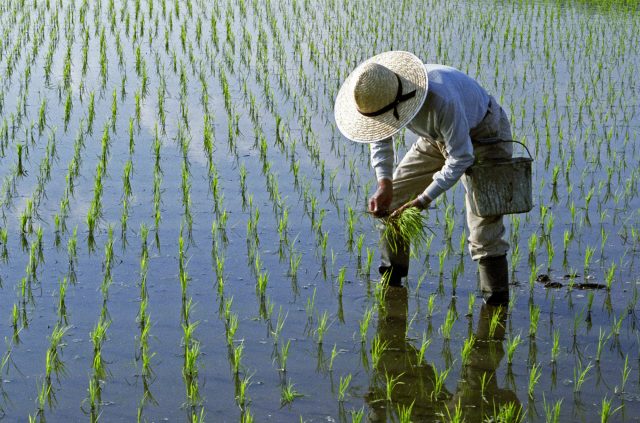 A three-hour train expedition through the breathtaking countryside of Japan's Niigata Prefecture comes accompanied by top-notch sake pours in a new offering from East Japan Railway Company.
Guests aboard the Shu*Kura train can choose to indulge in tasting flights of the rice brew, or buy whole bottles to sip while they rumble past snow-covered mountains and verdant rice paddies. Attendants will also be on hand to share their knowledge about each sake. Each of the rice wines available is produced locally in Niigata.
Shu*Kura was built around the concept of sake with three rail cars boasting picture windows for views over the land where the rice wine is created, as well as a dining carriage with fully equipped bar and tables crafted from sake casks.
Running on weekends throughout spring and autumn, the train company offers one round trip per day, but the route itself varies, running between either Joetsu Myoko and Tōkamachi, Echigo Yuzawa or Niigata city.
The largest of Japan's seven passenger railway companies, East Japan transports around 13 million travellers per day across a network that spans 7,401km. The company also has offices in London, Paris, Singapore and Los Angeles.
Bordered by the Shinanogawa and Agano rivers, Niigata was once a major maritime transportation hub as well as a centre of culinary excellence. It is famous for its abundance of seafood, thanks to its proximity with the Sea of Japan and for its sake, brewed from locally grown rice. Niigata is located around two hours train ride from Tokyo.
This article was originally published by the drinks business and has been shared with permission.