The Dirty Habit pub in Hollingbourne, Kent, which dates back to the 11th century by some estimates, was engulfed by flames on Sunday night.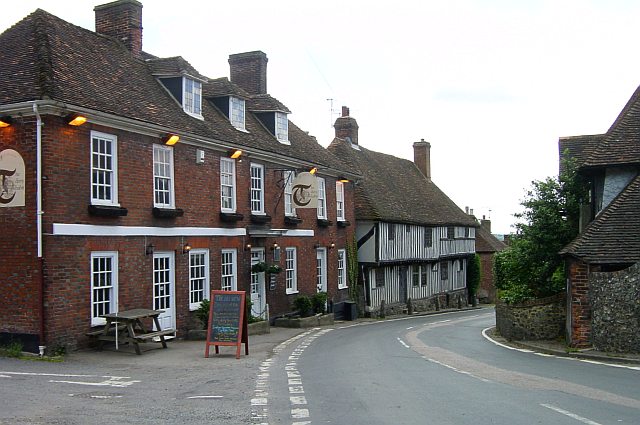 The site, now run by pub chain Elite, was a favourite stop for pilgrims on the trail to Canterbury. King James II is also reputed to have stayed there while en route to Dover and then France in 1688 when he was deposed by the Glorious Revolution. Originally called The King's Head, it was then called Pilgrim's Rest before being renamed The Dirty Habit as a tongue-in-cheek nod to the clothing of the pilgrims.
There is some debate as to its actual age, with some claims suggesting that it is only a spritely 800-year-old boozer with a Georgian facade, but it certainly has a long history either way. How much of that has now been lost because of the fire is currently unclear.
The fire started just after 8pm, though the precise cause is currently unknown. 12 fire engines arrived to fight the blaze and crews were still at the scene on Monday morning as the fire smouldered on. All customers and staff were safely evacuated and accounted for.
A photo shared by Kent Fire and Rescue Service shows the extent of the damage, particularly to one side of the structure:
Three fire engines & a height vehicle remain at The Dirty Habit pub fire in #Hollingbourne #Maidstone.
Please continue to avoid the area as Upper Street, Hollingbourne Hill & Pilgrims Way will be closed for several hours.
Updates here: https://t.co/kAXRiaTGiD
Photo: @uknip247 pic.twitter.com/8PSg5tLEq5

— Kent Fire and Rescue Service (@kentfirerescue) October 10, 2022
A statement from Elite Pubs lamented the "significant damage" and said: "Each and every one of our pubs is extremely special to us, but the history of this one holds a very special place. The pub has been closed and will remain so until repairs have been made…In true Elite fashion, we'll pick ourselves up from this and return stronger than ever before and the pub will be restored to its former glory."
This article was originally published by the drinks business and has been shared with permission.