Research from the University of Connecticut has suggested that providing consumers with more information on Covid-19 infection rates meant that they were more likely to dine out.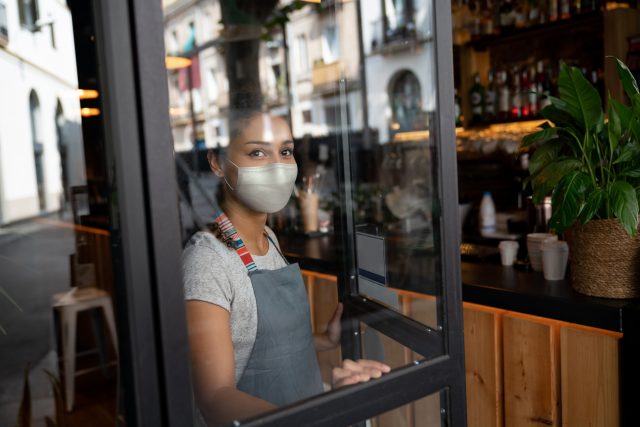 Rigoberto Lopez, a professor of agriculture and resource economics, examined data from 87 restaurants in 10 different cities in China from 1 December 2019 to 27 March 2020. During this time, China's "Great Lockdown" policy was implemented in January, shutting most restaurants down – by the end of March, about 80% of them had reopened as no new cases of Covid-19 were reported.
What emerged was that consumer behaviour, and the willingness to take risks by going out, varied depending on the disclosure of contact tracing information.
Restaurants in cities that disclosed Covid-19 contact tracing information experienced a 23%–35% higher number of transactions than restaurants in cities that withheld that information. This suggests, according to the study, "a causal relationship between disclosing contact tracing information and market recovery."
"No news is bad news – when you have a risk like that, providing information gave more comfort to consumers than leaving consumers in the dark," Lopez explained.
"…lack of information does not appear to do much to alleviate the fears that drive consumer decisions to dine out…A back-of-the-envelope calculation projected to the national level for the Chinese restaurant industry, which had sales of 4.8 trillion RMB (approximately $680 billion USD) in 2019, underscores the substantial potential value of this type of information."
"… it is not lockdown policies per se but rather fear of infection that drives down economic activity," Lopez's study concluded, before suggesting that "greater transparency" would have reduced consumer uncertainty, to the benefit of the restaurant industry.
For UK restaurants, track and trace became compulsory in September 2020 to combat surging cases – Lopez's data indicates that this measure may have actually helped restaurants to recover, rather than deterring customers. By contrast, the mixed messaging and uncertainty about Omicron was devastating for the hospitality industry.
This article was originally published by the drinks business and has been shared with permission.