New surveys from CGA by NielsenIQ and Fourth have revealed that 11% of hospitality roles are vacant, but there are still reasons to be optimistic for the future of the industry.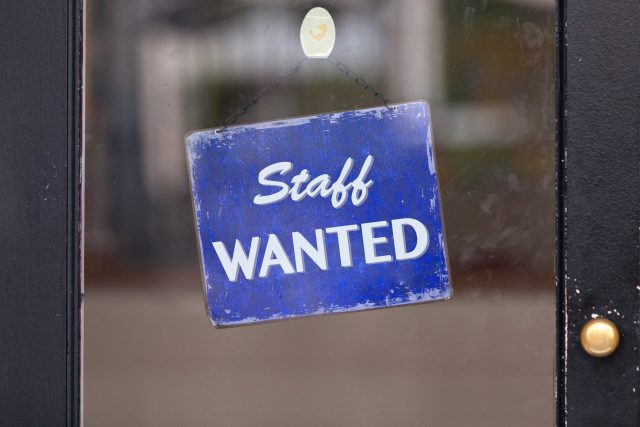 This September's staff turnover rate of 8.3% (meaning one in 12 workers left their roles that month) was the highest level since March 2020, when many overseas workers left the UK as lockdown loomed. The data from the Business Confidence Survey also suggests that the vast majority are very wary, with just 8% confident for the market for drinking and dining out in the coming year.
CGA director Karl Chessell cited a number of factors blighting the sector: "Brexit and Covid-19 have taken a heavy toll on staffing in hospitality, and with one in nine jobs open there are clearly some severe challenges in recruitment and retention. The rising expense of labour and many other inputs is hitting margins across hospitality hard, on top of a cost-of-living crisis that may squeeze consumers' spending over Christmas—when businesses generate the cash that sustains them through the quieter first few months of the new year."
Though the 11% vacancies figure remains unchanged from three months ago, it is down on the peak level of 15% at the height of the pandemic. This means that, in the 12 months to September, the overall size of the workforce in the hospitality sector has increased by 8.8%, growth which might be attributable to recruitment campaigns, such as trade body UK Hospitality's nationwide workforce strategy, and Hospitality Rising.
CGA and Fourth's Business Confidence Survey has also shown that, in the last 12 months, average pay in the sector has risen by 9%.
However, Fourth managing director Sebastien Sepierre warned that the situation was still "precarious": "Recruitment is just one major issue that is facing sector businesses, with sky-high inflation, the cost-of-doing-business crisis, soaring fuel costs and dented consumer confidence, all factoring into what is an incredibly challenging trading period."
The staffing crisis has even hit celebrity-backed venues, with the plans for Idris Elba's second Porte Noire wine bar reportedly pulled due to recruitment troubles.
This article was originally published by the drinks business and has been shared with permission.