Spanish police are searching for thieves who broke into one of Madrid's most exclusive restaurants and made off with 132 bottles of wine from what is considered by many to be one of Spain's finest wine cellars.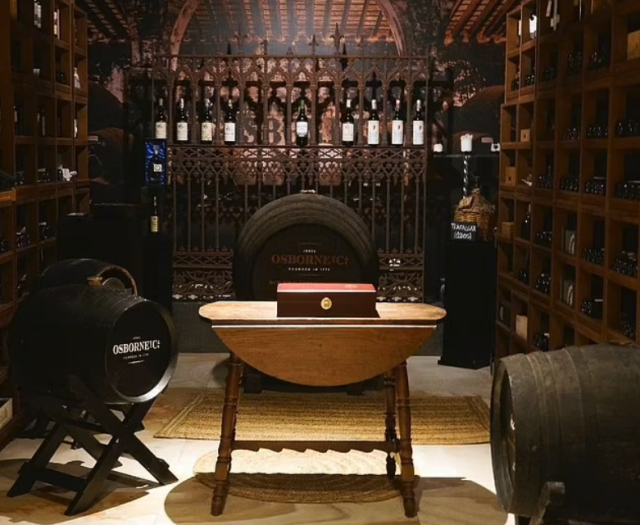 The fine dining restaurant Coque de Madrid, which has two Michelin stars, was the target of the theft in the early hours of Sunday morning. The 132 bottles stolen are believed to have a collective value of £172,000.
According to reports, the thieves gained access to Coque de Madrid through a recently-closed adjoining pharmacy next door. Police believe that it was a "robbery to order", a source told El Pais newspaper, as thieves appeared to target only the most exclusive wines in the cellar.
Rafael Sandoval, the restaurant's sommelier and one of the three brothers who owns the establishment, said:
"I don't know whether the insurance will cover this but it won't cover the sentimental aspect of things. We have bottles here that belonged to my grandfather and we have inherited from generation to generation.
"We're talking about one of the best wine collections in Spain."
He added:
"We are very concerned and hurt by what happened, not because of an economic issue, but because some of the stolen bottles belonged to my grandfather from very old vintages such as 1925 or 1936. There were bottles that have passed from generation to generation and that not even the wineries themselves have. We are very bitter about losing these bottles that we held so dear."
The cellar houses bottles of astounding rarity among its 25,000-strong collection, among them a Demijohn recovered from a vessel that was involved in the Battle of Trafalgar in 1805, per The Times.
It was not immediately clear which bottles were stolen in the theft.
This is not the first high profile wine theft from a Spanish restaurant this year. A Mexican beauty queen is to stand trial for her alleged role in the "theft of the century" of 45 exceptionally rare bottles from Atrio, a Michelin-starred restaurant in Cáceres.
This article was originally published by the drinks business and has been shared with permission.