The Brasserie MS, chef Mark Sargeant's first independent restaurant, has been forced to shut six months after opening.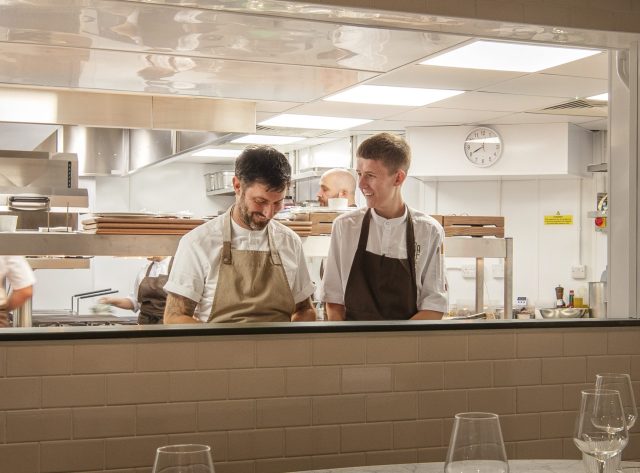 Sargeant, a protégé of Gordon Ramsay and former head chef of Claridge's, opened the art deco-inspired brasserie in his hometown of Folkestone, Kent in August.
However, earlier this week he announced in an Instagram post on his personal account that the restaurant would be closing:
"I am extremely humbled by everyone who enjoyed my local Brasserie experience and it is with much regret that I am not able to continue any longer and become a neighbourhood favourite in Folkestone."
"This is not an easy decision that has been taken lightly but today's tough trading conditions and the uncertain future have simply left me no choice but to turn the lights off and close the doors of The Brasserie MS," he explained. "I opened to rave reviews in August, but sadly my backers don't share my same vision of restaurant excellence."
"Rest assured, all of my talented team and trusted suppliers will be paid & any future bookings that have been confirmed and pre-paid will be compensated. My team will be contacting all future reservations as a matter of urgency," it concluded.
An almost identical statement appears on the restaurant's website, minus the reference to its backers not sharing Sargeant's "vision of restaurant excellence". db reached out to Sargeant for clarification on the matter, who declined to comment at this stage.
Even the most experienced chefs are struggling under the current conditions. Michael Caines was forced to close one of his Cornish restaurants over the winter months due to soaring operating costs and slow trade.