With a large portion of the UK adult population suffering from hearing loss, hospitality venues might start considering the issue of audio accessibility.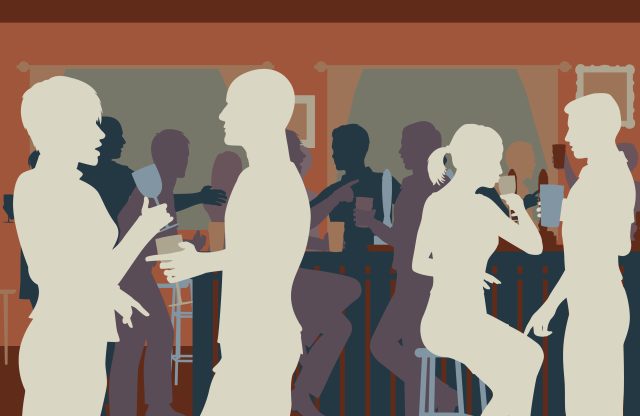 Hospitality venues can be particularly loud environments, with service, customers and music contributing to the noise pollution. While we might think of the hustle and bustle of a busy pub, restaurant or bar as a good thing, both for the business' income and the space's atmosphere, it can be a double-edged sword.
According to the Royal National Institute for Deaf People (RNID), one fifth of adults in the UK (12 million people) having hearing loss greater than 25 decibels (about the volume of whispering) – making hearing especially challenging in places with lots of background noise.
While this figure spikes with the over 50s (approximately 40% of adults have hearing loss), younger people are also affected. The RNID cites loud music, either at gigs or through headphones, as a leading cause of tinnitus and hearing loss in the under-30s.
Marion Marincart, founder and CEO of Mumbli, a hearing wellness platform, experienced a sudden 80% reduction in his hearing at the age of 26, and argued to db that noisy venues can present an accessibility issue: "It's not only that a customer segment is being overlooked, but venues are losing money due to unwanted noise! Most restaurants and bars have a problem with overwhelming noise that impacts most people's ability to have a conversation. However for those with hearing reduction or sensitive to sound, these venues are inaccessible and unwelcoming, with most operators not having a clue as to what the solution would be or that they are actually keeping away about 30% of the population." According to Mumbli, this deters customers and costs some venues £20,000 in lost revenue every month.
To address the issue, Mumbli has recently partnered with SoundPrint, a sound level assessment app whose founder, Gregory Scott, also has a hearing impairment. Marincart explained: "Mumbli is working with the UK Noise Association to Certify venues for Sound in the UK and make them audio accessible for the 12 million people who live with hearing reduction. As SoundPrint is crowdsourcing noise data from venues around the world collected by the venues' visitors and customers, the collaboration started following an introduction made by the president of the UK Noise Association, John Stewart, with the intention of offering an audio accessibility solution to all the venues that have been classed as loud or impossible to have a conversation due to too much noise."
2022 data collected by SoundPrint revealed that London's eateries are the noisiest in Europe, and second only to San Francisco's globally. During peak times, more than half of the restaurants surveyed in the British capital had sound levels exceeding 80 dBA – The Control of Noise at Work Regulations 2005 specifies that above 85dBA, employers must provide hearing protection and hearing protection zones for employees.
But, beyond handing out ear defenders to everyone, technology might be the solution for staff and customers alike to develop interiors that are quieter: "Spaces are dynamic and how venues sound is not easy to balance out. Because it is more complex than just urging venues to turn down the music, an audio accessibility assessment of the venue can reveal the issues and required improvements when it comes to creating an inclusive environment."
"By using continuous sound monitoring, venue operators can turn sound into visual context and adapt the space's sound atmosphere regularly, set up live noise notifications and share regular reports with their staff."
Methods of sound reduction include adding soft furnishings (carpets, curtains, cushions) or, even more effective, installing echo absorbers and acoustic windows. Creating barriers between the kitchen and dining area can also help. Mumbli has a list of audio accessible venues here.
This article was originally published by the drinks business and has been shared with permission.