OpenAI's ChatGPT has been put to the test once again, this time behind the bar, developing the 'best cocktail in the world' for Hackney-based Otherworld in London.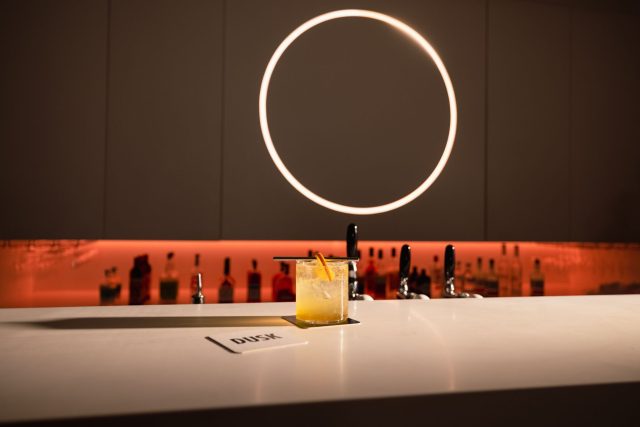 Otherworld Hackney, an immersive experience bar in London, teamed up with free drinks app Dusk to put ChatGPT to the ultimate mixology test.
The free drinks app prompted the artificial intelligence programme to create a new cocktail that could be the 'best in the world', and ChatGPT answered.
Heavenly Sippers, the AI bot's signature serve, can be created in both an alcoholic and non-alcoholic form.
But which spirits did ChatGPT believe were worthy of this sublime serve? Heavenly Sippers has a gin base, with St-Germain elderflower liqueur, Absinthe, Cointreau, two dashes of orange bitters and some sparkling wine to top.
Up to 400 alcoholic and non-alcoholic Heavenly Sippers will be offered for free for a month to Dusk users thanks to a collaboration with Otherworld Hackney. The collaboration launched on 20 March and will be available at the east London-based bar until 20 April.
Dusk asked ChatGPT to comment on its new concoction, which the bot called "a lighter but still sophisticated drink that is perfect for those who prefer a more balanced cocktail".
The AI said: "It's a refreshing and flavoursome drink that combines the tartness of lime, the sweetness of honey, and the subtle floral notes of elderflower, with a hint of anise flavour."
OpenAI's ChatGPT continues to confound with its seemingly endless scope – including passing three levels of the infamously tricky Master Sommelier exam.
The Master Sommelier qualification is one of the highest accolades in the industry, split into theory and practical examinations that take many months of dedicated study to successfully navigate.
While ChatGPT didn't attempt the practical element of the qualification (presumably for fear of water logging too many Mac Books), it aced three levels of the theory papers. Read more on its wine-related successes here…
This article was originally published by the drinks business and has been shared with permission.