Chef and restaurateur Terry Laybourne, who runs 21 Hospitality Group, is set to reopen Newcastle restaurant and wine bar St Vincent after a "rollercoaster" three years.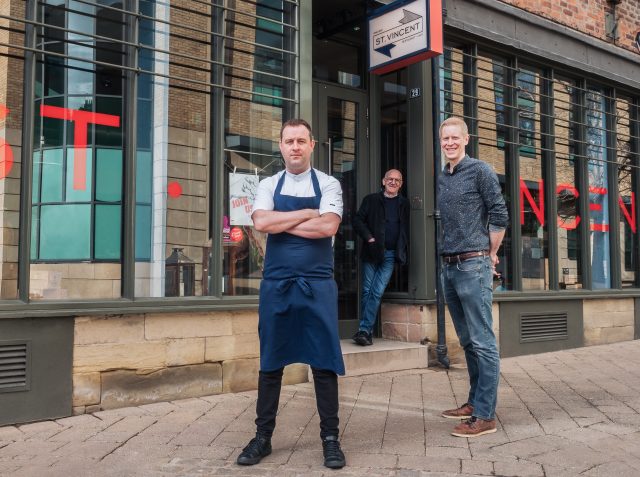 Laybourne initially closed the Quayside restaurant in March 2020 as Covid-19 lockdowns loomed. Other venues within his 21 Hospitality Group (21HG) have since re-opened while St Vincent remained closed until now.
But St Vincent is set to reopen on Thursday (9 March), which Laybourne called "the final piece of the jigsaw" following a return to normal in hospitality.
"It feels wonderful to be finally re-opening St Vincent after such a long break. The hospitality sector has gone through a rollercoaster period these last two to three years. We haven't stood still though during that period – opening Café 21 in Fenwick York and establishing the beer garden at The Broad Chare, as well as continuing our 21@Home collection service," the Newcastle-based restaurateur said.
He also teased some "new, less familiar options" on offer at the Franco/Italian inspired restaurant. "We will have a concise, ever-changing menu with a seasonal focus, quite often influenced by the punchy flavours of southern France and Italy that we all seem to love so much."
Small and independent producers will be the focus of St Vincent's wine list, with a selection of organic, bio-dynamic, natural and skin contact wines. There will also be a rolling programme of open wines to sample by the glass, plus classic cocktails and vermouths as well as craft beers.
Matt Clarkson returns as general manager, and Martin Malinowski, a 21HG veteran who has been involved in a number of Laybourne's restaurants over the years, will lead the kitchen team. Working alongside Martin is Richard Wheatley, who is returning to the 21HG fold.
While some restaurateurs are taking steps to reopen after the pandemic, the cost-of-doing-business crisis has led Stonegate, Britain's largest pub group, to sell 1,000 of its venues. Read more on that here.
This article was originally published by the drinks business and has been shared with permission.