The Michelin Guide US has named Beam Suntory-owned Basil Hayden Bourbon as its official American whiskey partner, to engage consumers who consider the guide "out of reach".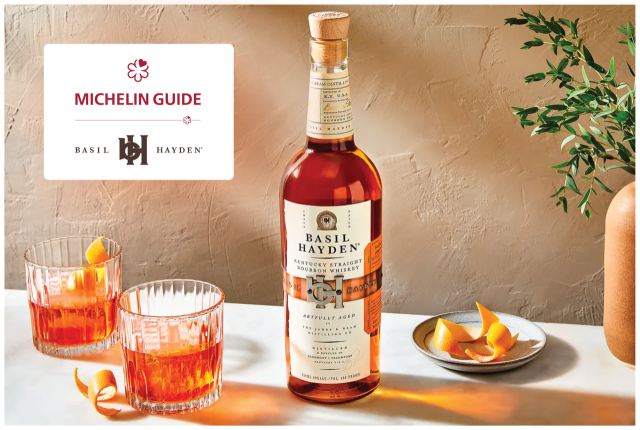 The Bourbon brand announced its latest partnership with Michelin this week, with events planned throughout the year.
Cara Cornelius, vice president of food and travel experiences for Michelin Americas, said that consumers seek out Michelin and Basil Hayden for similar reasons — "they want an elevated experience".
However, she also noted that "people sometimes assume these experiences are out of reach, kept behind an expensive bill or impossible reservations. Our goal for this new partnership is to bring Michelin-level events to the consumer and show how
sophistication and quality can be enjoyed by all."
The partnership will begin with an immersive 'tasting garden' being exhibited at food festivals across the US. The pop-up kicks off in June, and will feature a diner-inspired exterior that gives way to a surprise cocktail bar serving Basil Hayden craft cocktails paired with Michelin-inspired small bites.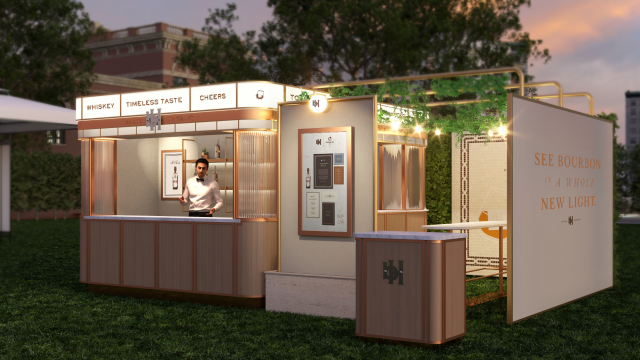 In addition to the pop-ups, Basil Hayden will serve as an official partner of the 2023 Michelin Guide ceremonies and will present the Michelin Exceptional Cocktails Award. The partnership is also  set to include a series of initiatives, including a sweepstakes where one winner will be offered a Michelin Star weekend, including fine dining and luxury accommodations.
Jonathan Marks, senior marketing director for Global Small Batch Bourbon at Beam Suntory, said: "We are honoured to be the official American whiskey of the Michelin Guide. Both the Michelin Guide and Basil Hayden celebrate excellence in our craft and create unique experiences for consumers, making this the perfect partnership. At Basil Hayden, we aim to unlock experiences to make them accessible and approachable – just like our whiskey. Basil Hayden's refined yet welcoming taste profile makes it appeal to both whiskey novices and seasoned Bourbon drinkers."
This article was originally published by the drinks business and has been shared with permission.