Investigators with the Centres for Disease Control and Prevention have revealed that sick hospitality workers were the cause of 40% of food poisoning outbreaks at US restaurants between 2017 and 2019.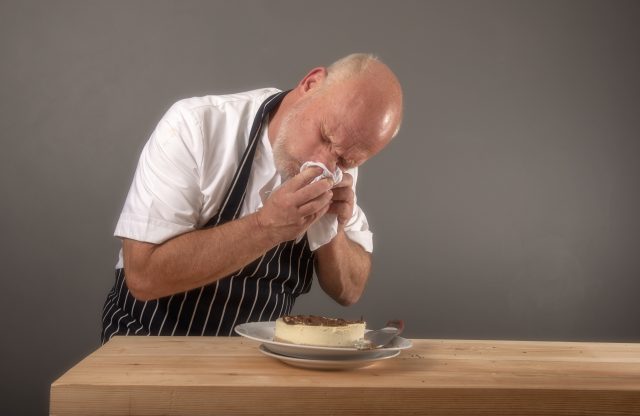 According to the study, 800 foodborne illness outbreaks associated with 875 retail food establishments were reported to the National Environmental Assessment Reporting System by 25 state and local health departments in this two year period.
47% of the outbreaks concerned Norovirus, while 18.6% were associated with salmonella.
Around two-in-five outbreak with identified contributing factors had at least one reported factor of infected/infectious workers contaminating the food.
Of a sample of 725 restaurant managers interviewed, 91.7% said they had a policy that required staff to notify them when they were unwell, but only 85.5% of establishments had a policy to prevent sick workers from working.
Less than a quarter (23%) had a policy that required the following five symptoms to be reported to the manager if exhibited by an employee: vomiting, diarrhoea, jaundice, a sore throat with fever, and lesion/s with pus.
Other causes of food poisoning cited were undercooked ingredients and cross-contamination (for example, cutting salad leaves on a chopping board that has not been washed since having raw meat on it).
Professor Daniel Schneider, an expert on social policy at the Harvard Kennedy School, called for a "food safety culture where absenteeism due to illness is not penalised", and said: "Food service workers face really impossible trade-offs around issues like working sick because food service jobs are so low-paid in our economy."
While a waiter's base salary in the US will vary quite considerably, especially depending on experience, many are still dependent on tips from customers to supplement their incomes.
Related reading:
Waitress fired by restaurant after receiving US$4,000 tip from customer
Chef sentenced after woman killed and 31 left ill by undercooked shepherd's pie
This article was originally published by the drinks business and has been shared with permission.