Do you fancy a job travelling across the UK, visiting the UK's best pubs and drinking beer, while staying in a motorhome?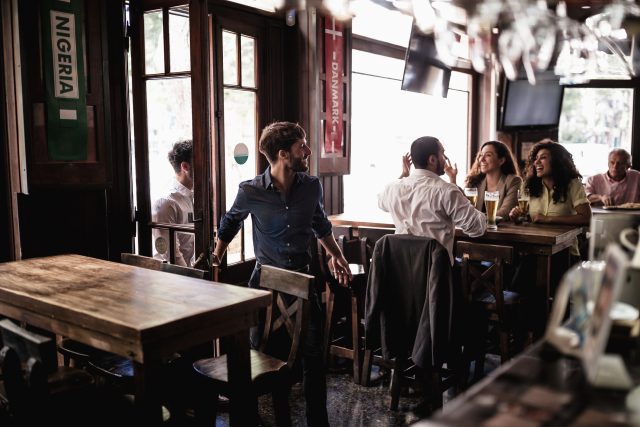 Motorhome membership firm Brit Stops is looking to hire a 'Pint Chaser', which will requires the chosen candidate to travel across the UK and map out the best pubs, while staying right on site in a motorhome.
The only qualifications you need are "a passion for beer and adventure" – and a driver's licence.
The company, which has a variety of hosts for its motorhome and caravan membership scheme – where drivers can park up – including breweries, vineyards, farms, country estates, and more than 750 pubs across the UK.
Now, it is looking to create the first pub trail for motorhome tourists seeking the UK's best pubs and pints. One lucky 'worker' will travel the country in a motorhome, visiting as many pubs as possible, documenting the experience as they plot 'the ultimate pub lover's crawl'.
Following the pandemic and the cost of living crisis, pubs have experienced 'a tremendous amount of difficulty', the company said, and it hoped the new crawl would 'honour Brit Stop's mission of attracting tourists and adventurers to small businesses across the UK'.
The firm will provide the motorhome, or offer support to an owner, as well as covering beverages, a small stipend, and a lifetime membership to their scheme.
General manager of Brit Stops, Tom Clark, said: "Part of our mission at Brit Stops is to help travellers discover the hidden gems right here in the UK, all while supporting small businesses along the way – and some of these destinations include lovely rural pubs that your average tourist would never typically encounter.
"We are excited to fill this new position and map out the UK's ultimate pub trail for adventurous travellers." 
Dave MacLeod, who is director of the Plough Inn in Bristol said the scheme was a 'win-win for everyone'.
He said: "Facing several challenging years since the pandemic, the increased support from guests parking overnight has been invaluable. It's really a win-win for everyone."
This article was originally published by the drinks business and has been shared with permission.