Bottiglieria 1881, in the city of Kraków, has been named the first ever Two Michelin Star restaurant in Poland, after being promoted from its One-Star status in this year's Guide.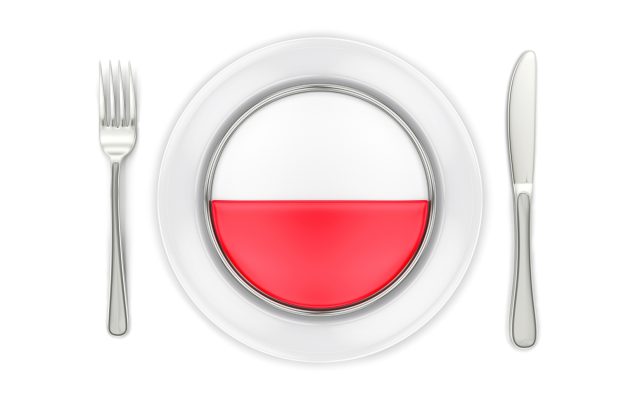 The number of restaurants in Poland recognised by the Michelin Guide has almost doubled this year, with 22 new additions resulting in a total of 49 recommendations across the country. These consist of 18 in Kraków, 11 in Poznań, 1 in Kościelisko and 19 in the capital, Warsaw.
Michelin inspectors also explored the restaurant scene in the city of Poznań in Western Poland, discovering 11 restaurants in the city to highlight.
For the first time ever Poland now boasts a two Michelin star restaurant. Two restaurants have also newly been awarded one Michelin star in the 2023 Guide, as well as six new Bib Gourmand restaurants.
Bottiglieria 1881, which was awarded two stars, two tasting menus, the 'Introduction' or the 'Full Experience', both of which feature "creative, well-balanced dishes", according to the Guide.
Gwendal Poullennec, International Director of the MICHELIN Guides said: "We are thrilled to announce Poland's first ever Two MICHELIN Star restaurant, as we continue to follow the exciting gastronomic developments in Kraków and Warsaw. We are also excited to expand our coverage of Poland to include Poznań, one of the country's oldest cities, with its rich cultural history. The inspectors were impressed by its vibrant and fast developing restaurant scene and have found many appealing restaurants to recommend to our readers."
The Michelin Guide Nordic Countries 2023 was also released this month, of which 42 restaurants have been added, taking the total number of restaurants to 271.
AIRA in Stockholm, Sweden and Koan in Copenhagen, Denmark were both awarded two Michelin stars this year. Fourteen new one Michelin star restaurants were announced across Denmark, Finland, Iceland, Norway and Sweden.
In other news, Sushi Kanesaka at hotel 45 Park Lane, part of the Dorchester Collection, has requested that diners avoid wearing strong scents that might overpower the aroma of one key ingredient. Read more here. 
This article was originally published by the drinks business and has been shared with permission.