British Airways has opened a new Whispering Angel wine bar in its lounge located in Terminal 5 at London's Heathrow Airport.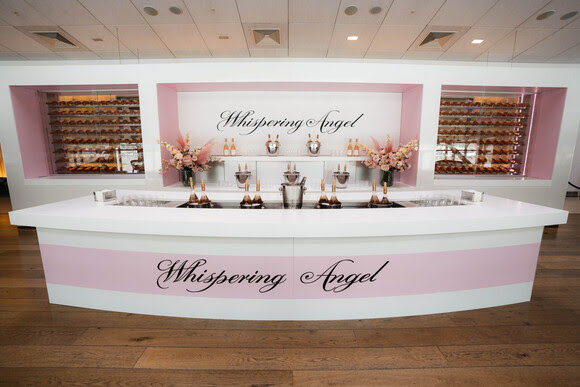 The new Provence rosé bar will give travellers an opportunity to enjoy a glass of Whispering Angel rosé from Château d'Esclans prior to their flight.
The opening marks the first phase of British Airways' plans to refresh its lounge over the summer months and will be followed by British Airways upgrading its furniture throughout.
Speaking about the new wine bar, Calum Laming, British Airways' chief customer officer, said: "We are really excited to open the doors on our new original Whispering Angel bar, just in time for the start of the summer season. What's more, the opening coincides with the exciting news that customers now have the option to pre-order Whispering Angel across all short-haul flights, to take the experience with them, from the ground to the skies."
The team at Château d'Esclans  gave a statement about the bar's launch into at Heathrow Airport and added: "We are ecstatic to finally be able to share our beautiful Whispering Angel bar with British Airways' customers, and bring a touch of glamour to Heathrow as the world's most glamorous rosé. We look forward to travellers being able to enjoy a delicious glass of Whispering Angel before they fly, in a space that really embodies the effortlessly chic nature of our brand."
The airline has also introduced a rosé in its First Class cabin with Whispering Angel's sibling brand Rock Angel now becoming available for travellers.
This article was originally published by the drinks business and has been shared with permission.